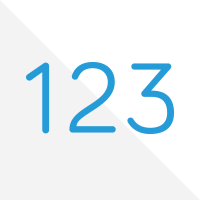 Written By: Larry Klein in Walnut Creek, CA
I am a CPA (inactive), a retired financial advisor and active investor.  Before making any large financial decision (on behalf of a client or for my personal needs), I do a tremendous amount of research to ensure that no stones are left unturned.  Every time I research anything relating to annuities on Internet, I'm baffled by the tremendous amount of misinformation that is published online, so I am writing this brief article in an attempt to shed some light on this very troubling issue.
The Word "Annuity" Is Used To Mean Many Different Things
When you see the word annuity, look for one of the following words prior as each is a different opportunity with different benefits, features and costs:
Deferred annuity
Immediate annuity
Life annuity
Equity indexed annuity
Variable annuity
403b annuity
The word "annuity" is like the word "corporation."  It is simply a type of financial entity but just like Apple is a very different type of corporation than Nestle, each type of annuity is different than another.  Let's take a closer look. Apple is a technology company yet investing in their corporation is very different than investing in Intel, another technology corporation.  Similarly, one deferred annuity can have very different features and benefits than another deferred annuity.
The common factors about any annuity are that:
They are issued by insurance companies
All types of fixed annuities (deferred, immediate, indexed) offer guarantees of principal by the issuing insurance company
Benefits pass immediately to heirs at death (without probate)
Earnings are deferred and taxed as ordinary income when withdrawn
Other than that, it would be best to erase anything you think an "annuity" might be and listen to a trusted financial professional about the features and benefits and determine if that product would fit your objectives. So forget about what the product is called. Even Shakespeare realized in the year 1600 that "a rose by any other name would smell as sweet."
Journalists Do Not Have College Degrees In Finance
Much of what is written on financial topics is written by journalists.  They have degrees in journalism and they do not have degrees in finance or economics.  They write their story typically in a few hours by interviewing "experts" on the phone.  Through no fault of their own, they are not permitted sufficient time to really understand the topics on which they write.  As a result, the articles often tell half the story, confuse one type of annuity with another or just contain incorrect information.
Therefore, read information that is written by financial companies and you can then compare to get an accurate picture before investing.  But please don't rely on articles written by journalists rushed to meet a deadline before they are on to their next topic.
About the Author: Larry Klein is a retired financial advisor, retired CPA (inactive) and holds an MBA from Harvard Business School.  He is an author, retirement expert and publisher of the Retirement Blog for people age 50+ and the Wealthy Producer for financial professionals.  He also speaks frequently at industry events.
Was this article helpful to you?  If so, please click on the Social Media icons on the right side of your screen to share it with others.
Let us know your thoughts using the Comments section below….all comments will be delivered to the author.
Annuity123 does not offer insurance, investment, or tax advice.  You should always seek the guidance of qualified and licensed professionals concerning your personal insurance, investment, or tax matters.  Annuity Wiki-University is a platform allowing retirement planning professionals to help educate the community on various retirement planning topics.  Annuity123 does not directly support or take responsibility for ensuring the accuracy of the content displayed in the articles themselves or any feedback that may get added in the Comments section from the community.