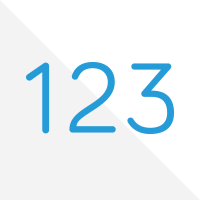 Written By: Alan Schuh | Heritage Retirement Income Planners
There is a great article today on MarketWatch.com by Larry Stein (click here for the full article).
"In September 2012, Apple traded above $700 per share. Analysts were jumping over each other to predict that Apple would soon trade at $1,000 per share.  Apple (NASDAQ:AAPL) was THE company, an unstoppable juggernaut with innovation that no company could touch. Just six months later, Apple traded at $420 per share, down 40% from its previous high. If you were retired and had a large position in Apple, as perhaps some did, your retirement could be in jeopardy."
The author goes on to talk about how retiree's should be indexing rather than picking individual stocks.  He sites the following reasons:
Simplicity
Diversification
Low Volatility
Transparency
Risk management
Tax Efficiency
Liquidity
He closes with: A different mind-set
"Face it: being retired or planning for retirement demands a different mind-set. Forget about individual stock bets or sector plays. Leave that to the kids; you've had your fun. Now it's time for stability and peace of mind. Invest in broad-based index funds, diversify, rebalance at extremes, and manage risk to avoid large losses. It might be a bit boring. But at this time of life, boring is not so bad."
I was jumping up and down!  This is exactly what I tell my clients!  Stop taking risks with your retirement money!  You cannot afford another market crash!  But I go one step FURTHER…
If you put these indexes inside of a Fixed Index Annuity…well, my friends, you would be adding:
The ability to lock in gains when the index does well
The ability to suffer zero losses when the index goes down
Not just tax efficient, but tax deferred (until you begin withdrawals)
With an optional Guaranteed Lifetime Income Rider, you can grow your account on a guaranteed basis no matter what the index does.  And you can guarantee yourself an income in retirement that you can never outlive.
With today's wide variety of Fixed Indexed Annuities, there has never been a better time to start planning for retirement!
About the Author: Alan Schuh is the President of Heritage Retirement Income Planners and has 24 years experience in Retirement Income Planning, Capital Preservation & Wealth Transfer Strategies.  He has 4 locations in South Florida and serves all of Florida.  He can be contacted at info@heritageretirementincomeplanners.com or toll free at 855-3ANNUITY.
Annuity123 is an educational platform only.  Annuity123 does not offer insurance, investment, or tax advice.  You should always seek the guidance of qualified and licensed professionals concerning insurance, investment, or tax matters.