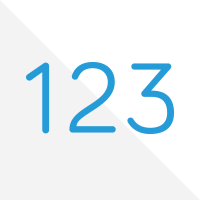 Written By: The Annuity Guys
Most of the mainstream media decries annuities as bad investment choices sold by unscrupulous agents solely to earn high commission.
CNN/Money even states "annuities frequently charge other high fees as well, usually including an initial commission of up to 10% of your premium or investment". The key word in this statement is "up to" – the majority of fixed annuities today are in the five to seven percent range assuming the agent elects to take the commission up front. It is important to keep in mind that commission on an annuity will not reduce the annuity's account value. Licensed agents are typically paid commissions directly from the insurance company based on state regulation.
Dick and Eric examine annuity commissions and how they compare across annuity types as well as looking at how these commissions compare to investment fees and commissions in the educational video below.
To learn more from the Annuity Guys, visit www.AnnuityRatesInstantly.com or click here to see more of the video blogs on Annuity123.
Was this article/video helpful to you?  If so, please click on the Social Media icons on the right side of your screen to share it with others.
Your feedback will be delivered to the authors, so be sure to let us know your thoughts using the Comments section below.
Annuity123 does not offer insurance, investment, or tax advice.  You should always seek the guidance of qualified and licensed professionals concerning your personal insurance, investment, or tax matters.  Annuity Wiki-University is a platform allowing retirement planning professionals to help educate the community on various retirement planning topics.  Annuity123 does not directly support or take responsibility for ensuring the accuracy of the content displayed in the articles themselves or any feedback that may get added in the Comments section from the community.