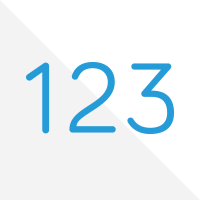 In a perfect world, every individual would always be looking out the other's best interest in every daily interaction. We unfortunately do not have this luxury these days so it is necessary to be cautious before giving full trust to individuals in a variety of interactions… especially interactions which involve your money. State securities regulators are reporting a surge of investment fraud according to the North American Administrators Association (NASAA), which is an association of state securities agencies responsible for investor protection. This group is finding that investors aged 50 and older are the primary targets for the crooks who are using a variety of different schemes to steal money. A theory to the reason behind the recent fraud surge is the fact that many baby boomers have lost a significant portion of their retirement savings due to the volatile market so are now more vulnerable to con artists who are preying upon fears of outliving their money.
An enforcement report from NASAA shows that unregistered securities such as promissory notes, private offerings, or investment contracts have been the most common product used in senior abuse cases. Senior abuse cases in unregistered securities outnumber cases involving traditional securities by a 5 to 1 ratio.
There are many types of schemes, but the most important thing for you to do is to beware of the warning signs inherent in most cases. These signs include phrases that you may hear in a high-pressure sales pitch such as "you have to act today" and "it won't be here tomorrow". Also, beware of pitches promising returns that seem too good to be true. Any pitch involving an investment promising large returns with little to no risk should certainly warrant further investigation before proceeding.
Fortunately, there are various ways to perform due diligence checks on any individual who is offering investment products. Below are some links to helpful websites:
NASAA – contains contact information for state securities regulators, who can tell you whether an investment is registered and if a broker has a disciplinary history
Securities Exchange Commission (SEC) or Financial Industry Regulatory Authority (FINRA) –  includes disciplinary history of brokers and investment advisors
For more details into the senior abuse statistics, please read the article by Lucy Lazarony linked here.
Free Educational Material on Annuities | Find a Retirement Income Specialist