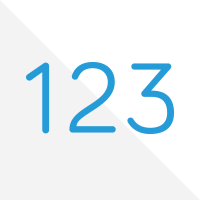 Annuity123 is excited and honored to report that Billy Snyder has joined its network for the benefit of consumers in and around Lafayette, TN who are in need of obtaining personalized retirement planning guidance.  Please see below for an overview of Billy Snyder's practice.
Company Name:  B. Snyder Insurance
Brief Business Description:
Billy has been in the annuities and life insurance business for over 6 years and works primarily with retirees and those soon to be.  B. Snyder Insurance believes in the 5 P's: Proper Planning Prevents Poor Performance.  Good, sound retirement planning is like digging the well before you are thirsty and by planning ahead, he has been able to help his clients have the resources available when they needed them.
"We understand that when it comes to your retirement, less taxes, more income, and income that you can't outlive are the three main priorities.  We look at your resources and develop a plan that will help you reach your goals. Our motto, 'Helping you plan for the expected and prepare for the unexpected', serves our clients by utilizing a combination of annuities and life insurance with living benefits."  Billy said.  "The tax free retirement benefits of Life Insurance and triple interest compounding of Fixed Indexed Annuities allows you to have a better retirement than you might have had if you kept your money in another type of investment or account".  "Our commitment to our friends is to make sure we have a smart financial plan in place before they need it."
Website:  www.bsnyderinsurance.com
Phone Number:  615-512-9136
E-mail Address:  billy@bsnyderinsurance.com
Business Address:  Lafayette and all of Middle Tennessee
Interests/Hobbies: I love the outdoors and boating, motorcycling, and running are some of my favorite things to do. I also enjoy meeting new people, spending time and building a long term relationship with them.
About Annuity123: Created to ensure that individuals across America have access to unbiased educational material about annuities in addition to an unprecedented network of retirement counselors to seek for obtaining personalized retirement income help.