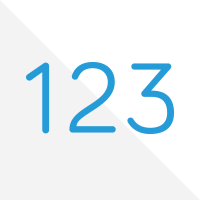 Written By: Robert Zimmerman | H&R Advisory Service, LLC
Anyone over the age of 50 can recall the movie – FEAR STRIKES OUT.   It is based on the life story of Jimmy Piersall, a major league baseball player who struggled to overcome a fear ridden life that inhibited his ability to continue as a major league player.
For many in their retirement years, there are a number of fears that impact their quality of life.  Some of the fears are:
"What if I outlive my money?"
"What if I become incapacitated?"
"What if I'm confined to a health care facility, or am diagnosed with a terminal illness?"
"What if I die before my money is gone?"
"How can I safely invest my savings to obtain more interest?
Difficult as it is to believe, there are actually some who don't trust the promise of  ' big government' to take care of all our needs in retirement.   After all, don't the folks who run the show have the ability to print money whenever they want.
Here is your challenge if you elect to rely on your own resources.  You can worry about the fears listed above, or you can take action to eliminate those fears entirely.   The action that is required is to simply take the time to inform yourself about 'how to manage your nest egg'.
Here are some of the 'safe money' choices for managing your money:
Place money into a bank account at whatever interest rate they offer.
Place money into government bonds
Invest in the stock market, and hope for the best
Take advantage of a special account currently available that:
offers higher interest than bank accounts
is sheltered from current income tax
builds your retirement account at a guaranteed by contract
guarantees you income for as long as you live and increases it if you find yourself in need of professional health services
leaves unused funds to your family
adds a bonus to your opening balance that becomes totally yours if you keep your account active.
Does such an account actually exist?   It certainly does, and it is fully insured.  It is a great answer to the problem of investing IRA /401k funds, and a great alternative to bank accounts or bond accounts.  It suffers all the listed advantages by contract, and none of the disadvantages of the other choices.
You probably know enough about the risks involved in stock market investing, but may not recognize that government bonds are not risk free, even with the low rates of interest achievable.
Your only problem with the 'special' account we have described is to find someone who will explain it in full, and help you with the paperwork if you choose to transfer funds into it.
About Robert Zimmerman: Provides asset management services for those seeking safe money alternatives, tax saving ideas, and legacy building choices, including charitable gifting. For any questions, he can be reached at 248-952-5882.
About Annuity123: Created to ensure that individuals across America have access to an assortment of  educational material about annuities in addition to an unprecedented network of retirement counselors to seek out for obtaining personalized retirement income planning help.
Annuity123 is an educational platform only.  Annuity123 does not offer insurance, investment, or tax advice.  You should always seek the guidance of qualified and licensed professionals concerning insurance, investment, or tax matters.