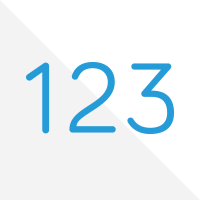 Written By: Allen Trimble | Secure Money Solutions
When I talk with folks about their retirement, about their portfolios in retirement and about income in retirement, one word that often comes up is "stability". People naturally want stability in retirement. They want stable portfolios that grow consistently and earn reasonable rates of return. They want stability of income, meaning that if they are taking income from their portfolios, that income is secure and sustainable. But there is so much uncertainty in the world today that many folks find it difficult to feel secure in their retirement.
So where do we find stability in these times? What are some alternatives to the Wall Street Rollercoaster, or to abysmally low interest rates? What does "stability" really mean in these times? Well to start with, we need social stability, political stability and economic stability to have stability in financial markets. We have a lot of these things here in the US. We've got a broad middle class and social stability. Political gridlock may not be the ideal form of stability, but certainly we have the most stable political system in the world. How about economic stability that leads to stability in the financial markets? Considering that interest rates in June of 2013 are at historic lows and the fact that the stock market has seen declines of 50% twice in the last 13 years, "stable" is hardly an accurate description of our financial markets. How severe will investor losses in bond funds be when interest rates finally…eventually…start to rise? The stock market has doubled since March of 2009, how long can it keep going up? Will it drop by 50% again anytime soon? Where can we find stability in these markets?
One solution that you might consider is to use index-linked products. These are savings and/or investment vehicles (some are regulated as securities, some are not) that earn interest by linking to an index, perhaps the S&P 500 Stock Index for example, rather than investing directly in the stock market. That way if and when the stock market goes down, you don't lose money because you are not invested directly in the stock market; your gains are linked to a stock market index. Sound too good to be true? There is a trade off: you don't get all of the gains when the stock market goes up. So if you are looking for stability, you might consider an index-linked product where you trade some of the upside potential of the stock market for downside protection. There are bonds, CDs and annuities that use this concept (Index annuities, NOT Variable annuities). Each has different terms and conditions, but generally speaking if you adhere to the terms of the investment, your principal is protected from losses, and you have the opportunity to earn higher interest that other 'safe money' vehicles like money markets and fixed rate CDs. If you do not adhere to the terms, for example if you withdraw too much money or don't hold it until maturity, you may pay a penalty for early withdrawal.
Would you like the opportunity for reasonable rates of returns without risk for some of your retirement portfolio?
Does "safety of principal, plus interest", rather than risking the stock and bond markets appeal to you?
Are you ok with trading some upside

potential

for downside protection?
If your answer to these questions is "yes", you might want to consider an index-linked product. Give us a call at (210) 293-1893 or visit us at www.safemoneytexas.net to learn more.  We will be honored to help!
About the Author: Allen Trimble is founder of Secure Money Solutions (SMS) with a mission to serve retirees and soon-to-be-retirees by helping them to create mathematically correct retirement income solutions so that they can enjoy secure, sustainable income for life with growth for the future.
Annuity123 is an educational platform only.  Annuity123 does not offer insurance, investment, or tax advice.  You should always seek the guidance of qualified and licensed professionals concerning insurance, investment, or tax matters.