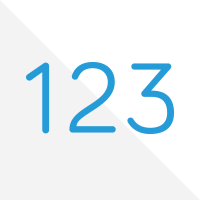 Written By: William Clay Tucker, CAP, CMFC, CRPS in Canton, GA

When does it make sense to own a Fixed Index Annuity (FIA) that provides an enhanced income payment for Long Term Care (LTC) needs?  First of all, there is no replacement for a good LTC policy that covers 3-5 years of potential care needs with a Cost of Living Adjustment (COLA) applied to the benefit payment.  The only reason not to have LTC coverage is if you are able to fully cover these costs from your assets, even then it usually makes more sense to have a policy to cover this rather using your own money. 
That being said several FIAs provide an enhanced income payment for qualifying LTC and/or Home Care needs as part of their Lifetime Income Benefit Rider (LIBR) or Guaranteed Lifetime Withdrawal Benefit (GLWB). These benefits are usually are in the form of a doubling of your normal income payment for a period of up to 5 years. Some FIAs will do this for Home Care as well as Confined Care (Nursing Home or Assisted Living Facility), others will pay this benefit only for Confined Care.
When does this feature actually provide a true value to the owner of a Fixed Index Annuity? When a client or spouse is found to be uninsurable due to a preexisting health condition or that condition makes the cost of a LTC policy prohibitive. Another situation would be if a client currently owns a traditional LTC policy and the coverage was purchased many years ago with a low benefit amount and no COLA adjustment.  The client is now much older; the cost of additional coverage has risen substantially and the client's health has deteriorated; and they need something to supplement their coverage limits.
In some cases, clients have an overly optimistic vision of their own mortality.  They are in great health, exercise regularly, are diet conscious, and feel that will never be infirm enough to need coverage. They feel that traditional LTC coverage would be a waste of money since they will never use it, when in fact the opposite is true. The longer they live, the more their chances of needing some type of assistance in the future.  They would be better served to stop exercising, eat junk food, take up high risk hobbies, and hope for a quick rather than lingering exit.  You and this client may have already come to the conclusion that they want to allocate a significant portion of their assets in some FIAs.  By helping them choose those FIAs that provide an enhanced income payment for Home Care and/or LTC needs you are to some extent protecting them from their own short sightedness and fulfilling your fiduciary duty to the client.
About the Author:
William Clay Tucker has been a financial advisor for 22 years. He specializes in the areas of Investment Management, Income Planning, Estate Planning, and Philanthropic Planning. For more information, please contact: 770-778-5242, www.thewoodvillegroupllc.com or wctucker@thewoodvillegroupllc.com.  Also, be sure to download his free brochure "Good Decisions – Getting The Most From Social Security" along with Case Studies and a video at: www.wtucker.sswise.com.
Was this article helpful to you?  If so, please click on the Social Media icons on the right side of your screen to share it with others.
Your feedback will be delivered to the author, so be sure to let us know your thoughts using the Comments section below.
Annuity123 does not offer insurance, investment, or tax advice.  You should always seek the guidance of qualified and licensed professionals concerning your personal insurance, investment, or tax matters.  Annuity Wiki-University is a platform allowing retirement planning professionals to help educate the community on various retirement planning topics.  Annuity123 does not directly support or take responsibility for ensuring the accuracy of the content displayed in the articles themselves or any feedback that may get added in the Comments section from the community.