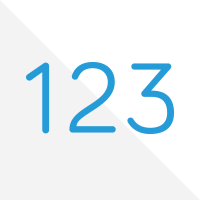 Just when we thought the baby boomers had their hands full trying to get prepared for retirement, we might have overlooked another generation who fairs even worse.  A recent survey revealed that Generation X might be even worse off than their parents.  Moreover, many of them have given up on contributing to their 401k's and the stock market in general.
From Life Health Pro
by Elizabeth Festa
Nearly two-thirds, or 65%, of the members in Generation X lack confidence that they will have enough money to live comfortably in retirement, to cover medical expenses during retirement and to pay for the cost of their children's higher education.
The stark unpreparedness of a generation that grew up hearing about the shortcomings of the Baby Boomers' retirement planning is reported by the Insured Retirement Institute (IRI) today in its report, "Retirement Readiness of Generation X: An Overview of the Next Generation of Retirement Investors."
But it may not be for lack of trying. The recent economic recession has had an impact on many GenXers' financial savings at a time when it was crucial to be accumulating. Nearly a quarter, or 23%, of GenXers stopped contributing to their retirement accounts, 15% made early withdrawals from their 401(k) plans and more than 22% stopped contributing to college savings plans.
The recession is a big player for Gen Xers, particualrly those who are on the older end of the range, according to the IRI report. Of the elder members of Gen X, 21% needed to dip into their retirement savings plans, more so than younger members of Gen X, according to the report. Their account balances were larger, on average, however.
"While much of the focus as of late has been on the Baby Boomers who have just begun to enter retirement, 70 million GenXers are following right behind them and must not be overlooked," said IRI President and CEO Cathy Weatherford. "The recession impacted their ability to not only save for retirement but also for their children's education, compounding the financial pressures they will face in the years to come. However, with the proper preparation and with guidance from an advisor, GenXers can get back on track, build their nest egg and gain confidence in their ability to achieve their retirement goals."
The report found that more than half, or 54% of female GenXers rated themselves as having little to no investment knowledge compared with compares to 37% of male GenXers.
Thus far, a little more than a third of of GenXers had consulted a financial advisor. Among single GenXers, this decreases to one-fifth, showing married Gen Xers might be planning for their families together.
Yet, even with these strong profiles, there is concern among Generation X about their ability to meet future expenses in retirement, the report stated.
The IRI commissioned Woelfel Research, Inc. to conduct a survey to determine how retirement is viewed by individuals in their 30s and 40s, and was done by telephone interviews with 802 adult Americans ages 30-49. The sample was selected from a list of households in this age group, developed by Accudata, Inc. by compiling data from available sources such as motor vehicle records. Results were weighted by age and gender to the 2010 United States Census. Data was collected from November 10-22, 2011, and analyzed by IRI in December 2011.