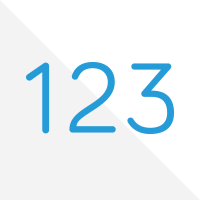 Written By: Joe Simonds | Annuity Think Tank
Any baseball fan knows that the New York Yankees are one of the most respected, while simultaneously one of the most hated teams in the Major Leagues. Much of the hatred comes from competing teams' fans that will complain about everything from their incredibly high payroll, to the fact they just hate the men in pinstripes. Regardless of the reason, as long as the New York Yankees continue to be a dominant franchise, they will most likely be America's most hated team (don't tell someone in NY that though). Of course, the Yankees organization is also considered one of the most successful and historical baseball teams of all time. It isn't as if this team recently appeared out of thin air. If you look closely at what the Yankees have built more recently, much of it stems from the Steinbrenners' unrelenting spending on some of the best players in baseball over the last decade and putting them all on one roster. Players such as Derek Jeter, Alex Rodriguez, CC Sabathia, Mark Teixeira, and Rafael Soriano (just to name a few) have put the NY Yankees payroll close to the $200 million range (compare that to San Diego that is at $55 million for their payroll this season). So you can clearly see why so many "haters" are somewhat jealous of the NY Yankees, their fat payroll, and their continued success year after year.
During this current 2012 season there has been a number of baseball analysts commenting on the up and coming Los Angeles Dodgers team. Earlier this year, the somewhat struggling LA Dodgers were purchased by Guggenheim Partners and Magic Johnson for a humongous sum of $2.15 billion dollars (this was almost double the record price tag of an American professional sports team). Once the deal was done, the new Dodger owners began buying up players left and right. In just two months, the Dodgers have acquired a group of big name-stars, including Hanley Ramirez, Shane Victorino, Adrian Gonzalez, Josh Beckett, and Carl Crawford. For you non-baseball fans, these are great players. With the acquisition of those last three players alone, the Dodgers have taken a quarter billion dollars in contracts from the Boston Red Sox, a team intent on a salary purge. According to some baseball analysts, the spending is not completely done and we should expect more player buyouts in the LA Dodgers quest to spend, spend, and spend at any cost to win a national championship. Could the Dodgers be the next Yankees?
More importantly, what does any of this have to do with insurance or finance? Well as it turns out, the same big spending LA Dodgers group that is making waves on the baseball field is also making some huge buys on the annuity field. Guggenheim Partners, one of the new owners of the LA Dodgers, has been on what many husbands across the country would refer to as a "buying spree" of insurance carriers. According to Linda Koco of Insurance News Net, Guggenheim made the following insurance company purchases since 2009:
Sept 15, 2009 – Guggenheim Life and Annuity Co. becomes the new name of Indianapolis-based Wellmark Community Insurance, according to insurance department records from Oregon. The Guggenheim insurer is backed by Guggenheim Partners, a privately-held financial services firm with headquarters in Chicago and New York.
Feb 16, 2010 – Guggenheim Partners reach an agreement to buy Security Benefit Life.
Dec 29, 2010 – Guggenheim Partners agrees to reinsure the life and annuity business of Standard Life of Indiana
Oct 7, 2011 – Guggenheim Partners buys Equitrust Life
Aug 16, 2012 – Guggenheim Partners acquires Industrial Alliance Insurance and Financial Services of Quebec
Aug 2012 – News of Guggenheim being a potential buyer for Aviva USA, the number 2 ranked leader for fixed indexed annuities
It is important to note, that during this same period, Guggenheim also revealed their own insurance carrier, Guggenheim Life, which distributes multi-year guarantee annuities with some of the highest interest rates in the industry today. Furthermore, Guggenheim has kept their branded name, Guggenheim Life, completely separate from any of their purchases and so far has decided not to merge or combine any of them together.
Based on all of these large insurance company purchases in such a short period of time, you can begin to see why Guggenheim is not only becoming a "Major League" annuity player, but how it can also be compared to today's New York Yankees in regards to big payrolls and spending. In regards to being America's "hated team", there are also some similarities there as well.
Out of the shopping spree listed above, the carrier that Guggenheim Partners has made the biggest splash with is Security Benefit. Seemingly out of nowhere, Security Benefit is now in the top 10 of total FIA sales for 2012, and is on its way finish the year in the top 5. One thing that has made Security Benefit both successful (and in some respects hated) is their choice to only allow a handful of FMO's|IMO's to distribute their products. Guggenheim can be considered wise by only selecting a handful of distribution partners, because by having an exclusive annuity product, that FMO will always lead with it (versus an independent FMO that leads with a variety of different carriers/products at any given point in the year). However, the same exclusivity is what makes the rest of the FMO field jealous, and in some cases that jealousy borders on hatred. But at the end of the day, just like the Yankees, you have to do what makes you money and gets you to the top as quickly as possible.
Regardless of what you think about the Yankees or Guggenheim Partners, the fact of the matter is that neither of them seems to be going away or losing momentum anytime soon. And don't expect either owner (Yankees or Guggenheim Partners) to stop spending money until they not only win the pennant (or top FIA sales in a quarter) but also take home World Champion rings (or be #1 in total FIA sales for a calendar year).