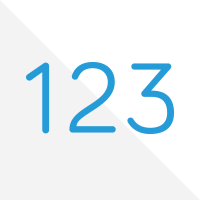 Written By: Jeffrey Kiesel | Solid Rock Retirement
Before you do anything else to plan for your retirement, do yourself a favor and read the "Gathering List" below. When you have read and done all of the items on this list you will be ready to make your preliminary retirement plan. Once you have done that, you should make an appointment to speak with a financial retirement specialist or advisor. You want that person to have a working knowledge of all or most of these available asset classes and strategies in their design plans. A lot of advisors only work with traditional Wall Street type asset classes.
The asset classes include bank CDs, savings accounts, stocks, bonds, municipal bonds, mutual funds, currencies (Forex), fixed annuities, fixed index annuities, commodities, investment real estate, private mortgages, tax liens, ETFs, precious & strategic metals, art work and other collectables such as antique cars and furniture, real estate partnerships, business partnerships and venture partnerships, plus others not listed.
All of these asset classes have the potential of providing retirement income. Other sources of income could include; pensions, ESOP, PSP, SEP, 401(K), 403(B), 457, IRA, ROTH IRA, savings, inheritance, business earnings, full and part time jobs, Social Security benefits, equity from downsizing, reverse mortgage, and gifts.
Your retirement plan should remind you of a bathroom closet which has several shelves in it. The door is the gateway to the various asset classes and instruments. Each shelf contains various instruments of a certain asset class. Each of these investment instruments and vehicles are available to most people. Often the problem is that the advisor will not even look at a certain shelf or consider using certain instruments. This is because they don't understand them, have had no experience with them, or may have a bias to their own preferred instruments which pay a higher earnings profit for them.
The instruments on the shelves could be used in any combination for a person's retirement plan. The implementation of them will depend on the investor's knowledge and comfort level of the asset class and the vehicle itself. The problem is that many times the investor is not aware of their uses and benefits, or the advisor would not be able to profit from them, so the advisor doesn't even present them as possible components of the client's retirement plan.
Before you move any funds or do any financial Roll-Overs, make sure that your Financial Advisor or Broker has a good working knowledge & understanding of all available Asset Classes. You need a plan to protect your principal & earned interest from any market loses, then you may depend on having retirement income to last your lifetime.
Gathering List
List of all monthly/yearly

Expenses

– categorize by fixed and discretionary.
List sources of monthly/yearly

Income

and Amounts.
List

Real Estate

owned, value, mortgage balance, approximate equity.
List

Life Insurance

policies by insured, Carrier name, type, face amount (death benefit), cash value/surrender value.
List

bank accounts

and balances and any CDs and values with maturity dates.
List any

Investment Vehicles and Accounts

with the balance and service company.
List any

Collectable Asset

(autos, art, coins, stamps) and their approximate value.
About the Author: Jeffrey Kiesel operates his own retirement income and planning business with a specialty in Social Security benefit maximization.  To learn more, click on the following link (Jeffrey Kiesel). 
Click here to see more educational articles from Jeffrey.
Was this article helpful to you?  If so, please click on the Social Media icons on the right side of your screen to share it with others.
Annuity123 is an educational platform only.  Annuity123 does not offer insurance, investment, or tax advice.  You should always seek the guidance of qualified and licensed professionals concerning insurance, investment, or tax matters.