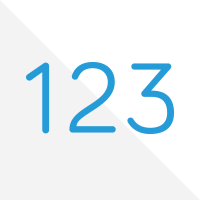 Written By: Larry Klein in Walnut Creek, CA
There are 2 types of annuity buyers that end up with annuities they would like to sell (and you could be the buyer):
Those people who buy immediate annuities and then later decide they desire the cash rather than monthly or annual payments over time
Those people who get legal settlements in the form of an annuity and they prefer to have a lump sum of cash
You can be the buyer of such "secondary annuities" and get a higher yield than you can directly from the insurance company.
When you buy a secondary annuity, the annuity contract is assigned to you in a legal process and your payments come directly from the insurance company.  In a typical scenario, the annuity you obtain directly from the insurance company that yields 3% may yield 5% when purchased on the secondary market – that's 66% more yield.
Note that since you are buying an existing contract, the payment stream may not be exactly what you desire.   For example, you may want a contract that pays you $1,000 monthly for the next 20 years.   But you may only find a contract on the secondary market that pays $900 monthly for the next 5 years, then $1100 monthly for the following 5 years and then $1500 for the next 15 years.
As long as you are somewhat flexible for your income requirements, you can get the same safety you would get directly buying from the insurance company by buying on the secondary market – yet obtain a lot higher yield.
Generally, the same agent that assists you with annuities has access to secondary annuities or you can get updated availability by completing the form at the bottom of this page.
About the Author:
Larry Klein is a retired financial advisor, retired CPA (inactive) and holds an MBA from Harvard Business School.  He is an author, retirement expert and publisher of the Retirement Blog for people age 50+ and the Wealthy Producer for financial professionals.  He also speaks frequently at industry events. To get more information about secondary annuities, please contact Larry at: (210) 366-3535.
Was this article helpful to you?  If so, please click on the Social Media icons on the right side of your screen to share it with others.
Your feedback will be delivered to the author, so be sure to let us know your thoughts using the Comments section below.
Annuity123 does not offer insurance, investment, or tax advice.  You should always seek the guidance of qualified and licensed professionals concerning your personal insurance, investment, or tax matters.  Annuity Wiki-University is a platform allowing retirement planning professionals to help educate the community on various retirement planning topics.  Annuity123 does not directly support or take responsibility for ensuring the accuracy of the content displayed in the articles themselves or any feedback that may get added in the Comments section from the community.