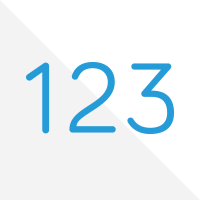 Written By: Richard E. Navarra in Wexford, PA
There is much excitement over income riders attached to fixed indexed annuities, and it is for good reason when understood and used for the proper situations.  The problem is consumers of annuities are confusing the accumulation of the income rider with the actual accumulation value within the annuity.  The accumulation value grows as a result of the annuity's increase based on the increase of the indices the annuity is tied to after applying contractual caps, participation rates, and bonuses (if applicable).  The income rider, on the other hand, is a guaranteed percentage increase on an annual basis.
At the end of the term, ten years for example, you can cash your annuity in only at the accumulation value of the annuity (not the rollup value of the income rider).  The value of the income rider will only be available if the annuity is left in force and then only at a predetermined percentage of the accumulation value of the income rider based on the age at which you start taking distributions.  These distributions are generally guaranteed for life.
I know this is a problem in the market place because I hear consumers saying they received an illustration guaranteeing them 7 or 8 percent annually.  It is true that they are being guaranteed this amount on the income rider, but the accumulation value is growing at a much lower rate of return due to the current interest rate environment.
Please contact me so that I may provide you a more detailed analysis with examples so you will have a better understanding of the difference between the income rider and the accumulation value.
About the Author: Richard Navarra has been in the insurance industry since 1977 and opened a financial services entity in 2008.  He recently became part of Summit Team, Inc., which is a group of highly trained financial advisors that work together to provide the best possible solutions for their clients' specific retirement needs. 
Be sure to contact Richard at 800-513-1751 Ext 701 for a free consultation.  Feel free to visit his website for more information: www.123annuity.org.
Was this article helpful to you?  If so, please click on the Social Media icons on the right side of your screen to share it with others.
Annuity123 is an educational platform only.  Annuity123 does not offer insurance, investment, or tax advice.  You should always seek the guidance of qualified and licensed professionals concerning insurance, investment, or tax matters.