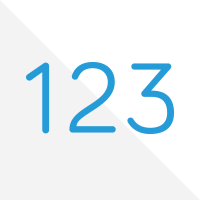 For the average insurance professional selling index annuities, there have been some major ups and downs over the past few years.  Just a couple of years ago it almost seemed certain that fixed index annuities were going to be changed to securities with 151A.  However, the insurance and annuity community really came together and won a tough battle against the powerful broker dealers and FINRA.  We have also seen commissions take a nosedive, caps have followed a similar pattern, and the beloved income riders that used to be at 12% are all now cut in half due to the low interest rate environment.  To say things have been volatile in this industry over the past 6 years would be putting it lightly.
Well the recent blow to many of the financial professionals who sell fixed index annuities is in regards to "uneasy feeling" they are getting that all of these carriers seem to slowly moving toward captive models.  It began with the popular Annexus Product that forced advisors to work with certain marketing companies (FMO's) in order to have access to the product.  Many feel that due to the success of the Annexus distribution, the other insurance carriers are now following suit.
For instance, over the last year advisors have seen Forethought, Allianz, Aviva, Hartford, Security Benefit, and Phoenix all come out with "Proprietary" or "Preferred" Index Annuity distribution.  And from the outside looking in, it is hard to argue that these don't look like captive models.  Allianz, for instance, has not only made their preferred products available to certain distribution channels, but they took it a step further and can force both the distributor and the agent to submit ever single sales and marketing material (even if it has nothing to do with their product) to the Allianz suitability review.
Other carriers, such as Hartford, only let a single FMO distribution channel distribute their products.  So if you ever want to sell a Hartford fixed index annuity, you must sell it through Wealthvest Marketing.
Will these trends continue and force agents and financial professionals to pick sides or is this just a temporary marketing test for the carriers?  Our bet is that if the latest rounds of "preferred" and "proprietary" products take off, there will be probably be no stopping them.