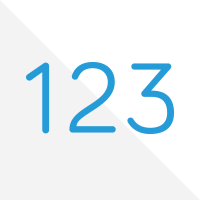 Annuity123 is excited and honored to report that Irene R. Gottlieb has joined the Annuity123 network for the benefit of consumers in Palm Beach & Broward Counties, Florida who are in need of obtaining personalized retirement planning guidance.  Please see below for an overview of Irene R. Gottlieb's practice.
Company Name: Gottlieb Insurance Services
Brief Business Description:
Been serving clients in Palm Beach & Broward Counties since 1985.  To serve and provide expert advice to those searching for personalized, caring service in the areas of Life, Health, Disability Insurance, as well as Annuities, Long Term Care Insurance, Medicare Supplements, Medicare Advantage Plans and Prescription Drug Plans.
Phone Number: 561-278-4420
E-mail Address: irenerg0110@comcast.net
Business Address: 825 NW 29th Avenue, Delray Beach, Fl 33445
Interests/Hobbies: Some of my hobbies are reading, needlework (sewing, needlepoint, crewel, and knitting).  I exercise regularly, swim.  I enjoy Arts & Craft Shows.
Favorite Books: Authors I enjoy reading are J.D. Robb, Nora Roberts, Sue Grafton, James Patterson, John Grisham, and Linda Castillo.  I also enjoy inspirational books.
About Annuity123: Created to ensure that individuals across America have access to an assortment of  educational material about annuities in addition to an unprecedented network of retirement counselors to seek out for obtaining personalized retirement income planning help.