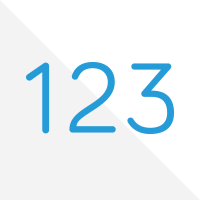 Retirement Income Network, the first ever Digital Marketing Organization (DMO), announced today that Jared Lomeo, president of Lomeo Holdings, LLC would be joining forces as one of the Founding Members of Retirement Income Network.
Retirement Income Network, "The Original DMO", is the first group bold enough to call themselves a digital marketing organization as they compete in the fixed and fixed indexed annuity FMO space.  At a time when many annuity and life insurance distribution groups seem to be complacently playing defense, Retirement Income Network is announcing aggressive marketing programs that take advantage of the fast moving digital space to help their advisors brand and grow their practice online.  This new kind of marketing company entering the annuity and life distribution arena (much to the dismay of the old school FMO's) is known as the DMO (digital marketing organization).  A DMO is a low overhead, no holds barred, digital marketing distribution force that utilizes every possible digital and online asset available for itself and its agents.  The ultimate goal being two-fold:
To maximize leads, branding, and online marketing for their agents.  Building free lead generating websites for their agents, drip e-mail campaigns, utilizing social media outlets, customized videos, and guaranteeing their agents make it on the first page of Google in 10 days or less for optimized and specific consumer searches.
Increasing the velocity of business and money for the client, advisor, and broker dealer.  By using digital appointments, digital annuity applications, and streamlining the financial professional's practice by going paperless, DMO's can show you countless measures that increase the velocity of money and marketing.
Jared Lomeo's role as a Founding Member of Retirement Income Network will be integral in helping the fast moving group reach their lofty goals this year.
Stay tuned for more announcements from Retirement Income Network and check out their site here (www.retirementincomenetwork.com).