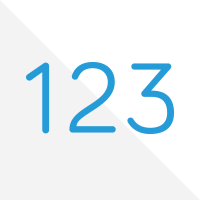 Annuity123 is excited and honored to report that Jeffrey Kiesel has joined the Annuity123 network for the benefit of those in need of obtaining personalized retirement planning guidance.
Please see below for an overview of Jeffrey's practice.
Company Name: Solid Rock Retirement
Brief Business Description:
Retirement financial specialist for the "Baby Boomer" and "Generation X" investors, providing worry free financial instruments that are tax deferred, guaranteed and provide reasonable rates of return. His clients receive complementary financial analysis of their retirement plans and dreams with consideration and empathy of their health and housing needs and desires, income and expenses, family concerns and travel plans. Jeff has also provided design plans for his clients' retirement lifestyles, which help to maximize their Social Security benefits and their total retirement nest egg. These strategies will reduce taxes, provide guaranteed lifetime income potentials and create a probate free legacy for their heirs. Licensed in: DE, FL, MD, NJ, and PA.
Phone Number: 610-827-0130
E-mail Address: jjkiesel@verizon.net
Business Address: 809 Tally-Ho Ln. Chester Springs, PA 19425
Interests/Hobbies:
While being a member of this National Ethics Association Mr. Kiesel also maintains his 51 year membership in the Boy Scouts of America. He also has held a certification of Lay Speaking in the United Methodist Church, and currently is an ordained Ruling Elder in the Presbyterian Church in America.
Jeffrey continues his interest in advocacy for seniors as well as teaching, as he serves his church in teaching Bible study groups & Sunday School for both children and adults. He enjoys staying fit with swimming, bike riding, tennis, sailing, gardening and home renovations.
Click here to see his assortment of educational articles.