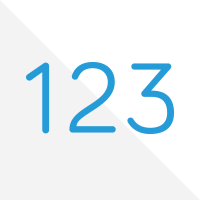 From the desk of Wayne N. Schwartz, RFC            
Relevance age 30-52
Think of it this way: The money you put away today (this year) for retirement tomorrow (30 years away) will be used one time in the future.
EXAMPLE
If you are 35 years old and save $500 per month ($6,000 per year), this money has a probability of growing to $48,000 * in 30 years which will then be used for ONE YEAR OF RETIREMENT INCOME.  One year of savings is needed for one year of retirement income!
So…if you save for

only

one year you will

only

have enough money to retire for one year.
Learning this one secret of a successful retirement plan will start you on the path to financial freedom.
Remember..You can run but you cannot hide from..
RETIREMENT
* Rule of 72 says that you divide the rate of return into 72 to determine the approximate time that money will double. 72/7 is approximately 10. 30 years to retirement is 3, 10 year periods of money doubling.  $6,000 x 2 = $12,000 x 2 = $24,000 x 2 = $48,000.
For greater clarity on this approach and why its application to your retirement income planning makes it important to know and understand, give Wayne a no-obligation "second opinion" call. (512) 431-4619.
About Wayne Schwartz: His career for the past 35 years has been in helping high net value individuals and business owners with their investment management and retirement income.  He uses cutting edge technology and blend products, some with underlying guarantees, to maintain a "safety-net" approach to investment selection.
About Annuity123: Created to ensure that individuals across America have access to educational material about annuities in addition to an unprecedented network of retirement counselors to seek for obtaining personalized retirement planning help.
Wayne Schwartz, RFC / 3604 Cassava Drive Ste. A / Austin, TX 78746 / (512)431-4619 /wschwartz@tnfa.net
Annuity123 is an educational platform only.  Annuity123 does not offer insurance, investment, or tax advice.  You should always seek the guidance of qualified and licensed professionals concerning insurance, investment, or tax matters.