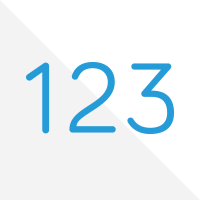 Annuity123 is excited and honored to report that Neal Stokey has joined its network of retirement income counselors for the benefit of consumers in Dallas/Ft. Worth and Austin who are in need of obtaining personalized retirement income guidance.  Please see below for an overview of Neal Stokey's practice.
Company Name: The Legacy Planning Group
Brief Business Description:
I graduated from The University of Texas at Austin with a B.A. in History and a J.D. in Law and have been helping people make smart choices about life and money since 1986.  I am a Christian, married for over 40 years to a wonderful woman who is an artist/designer and have two grown children and 5 beautiful granddaughters.
My passion is communications.  I assume 100% of the responsibility for explaining financial and legal topics and am pretty good at seeing someone's eyes "glaze" over and realizing I need to take a step back and tell the story in a different way until it makes sense.  I am a really good listener and look forward to hearing your story.
Call or email me today to find out how we can help.
Website: www.NealStokey.com
Phone Number: 972.334.9635, option 1
E-mail Address: Protected.Assets@yahoo.com
Business Address: 4722 Star Ridge Lane; Frisco, TX 75034
Awards/Accolades: While in law school I won the National Championship in Client Counseling, sponsored by the American Bar Association
Interests/Hobbies: Magic and reading
Favorite Books: The Story, The Seven Habits of Highly Successful People
About Annuity123: Created to ensure that individuals across America have access to unbiased educational material about annuities in addition to an unprecedented network of retirement counselors to seek for obtaining personalized retirement income help.