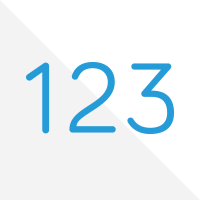 "More than half of people under 50 did not make retirement contributions last year, according to a recent report. There's only one excuse for not contributing — and most people can't use it." This was the introduction to a revealing article written by Joshua Brown which highlights a concerning issue with our eagerness to plan for retirement. In it, a survey by T. Rowe Price that looks at the investing habits of Generation X and Y found that only 45% of people between 21 and 50 will be making IRA contributions for fiscal 2011. This rate is down considerably from 2010 which revealed that 71% of those surveyed make contributions to their retirement plans.
The only acceptable excuse that individuals can use for not contributing is financial hardship for which tax-deferred investing will not be a priority. Although many been faced with financial hardships due to the lackluster economy, it should not necessarily result in such a large decrease of individuals who contribute to retirement plans. Rather, a more appropriate response would be to lessen the contribution amount during an off year instead of contributing nothing. Time will tell if this is merely a temporary issue or if it is an early indication of a generation or two who will not be ready for retirement as their time comes. Hopefully the 2012 survey will reveal an increased participation rate.
For the full article, click here.