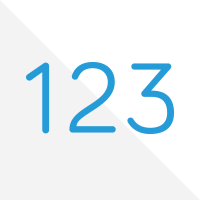 According  to the KiplingerTax Letter June 10, 2011 article, "Retiree Tax Heavens (and Hells)"  are as follows:
Heavens;  Alabama, Colorado, Delaware, Georgia, Kentucky, Louisiana, Mississippi, Oklahoma, Pennsylvania, and South Carolina.
Hells : California, Connecticut, Iowa, Maine, Minnesota, Nebraska, New Jersey, Oregon, Wisconsin, and Vermont.
Income taxes, sales taxes, real estate taxes, friendliness to pensions, and taxes on Social Security benefits were the considerations in compiling these lists. Not all states made every category.
Just in case you're wondering which states do not tax Social Security benefits, here is a breakdown, again according to Kiplinger Tax Letter: Alabama, Alaska, Arizona, Arkansas, California, Delaware, Florida, Georgia, Hawaii, Idaho, Indiana, Illinois, Kentucky, Louisiana, Maine, Maryland, Massachusetts, Michigan, Mississippi, New Hampshire, New Jersey, New York, Nevada, North Carolina, Ohio, Oklahoma, Oregon, Pennsylvania, South Carolina, South Dakota, Tennessee, Texas, Virginia, Washington, Wisconsin, and Wyoming.
The states which do tax Social Security benefits are these: Colorado, Connecticut, Iowa, Kansas, Minnesota, Montana, Nebraska, New Mexico, North Dakota, Rhode Island, West Virginia, and Vermont.
It is worth further research for those considering relocation when retiring. Will the taxes on that beach house you dream of buying be so onerous, that you can't justify both it and the mountain place you already have?  Perhaps, it just means just working out a different combination of locations.
For those who plan to stay in place, it is still essential to research and know all the tax ramifications well before time to retire.  Maybe where you live now, is the best place for you.  One the other hand, it maybe that with rising prices, health care, and the crash of 2008, your state really is not the most friendly place for you to retire.
Many things can change. Therefore, keeping up with financial news is like keeping up with news about health: it just makes sense.
For more information about retirement income please visit Annuity123.com | Consumer Retirement Advocates