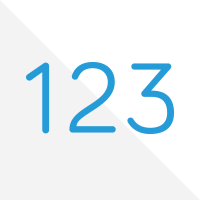 Written by: Charles Garber | Garber Financial Services
People approaching or at the actual stage of retirement, have several concerns that we need to address.  Concerns that cannot be dismissed and must be resolved for their peace of mind.  These concerns are as follows:
1)  Not having enough income for the rest of their life
2)  Inflation
3)  Stock Market Volatility and Losses
4)  Unexpected Bills
5)  Health and Long-Term Confinement
At first glance, each one of these concerns requires 3-4 different types of financial products and requires a considerable amount of money to set aside for the possibility of future needs.  However, suppose that one or more of their concerns are never needed.  Money has been set aside, or actually used to purchase these financial products and there is no way to recover these costs.  For example, Long-Term Health Care Plans, if not needed, the premiums cannot be refunded.  Payments that could have been used for some other investments are gone, never to be recovered.
However, there may be one product that may be the salvation which can address all of the above concerns and that is the fixed index annuity.
What exactly is a fixed index annuity and what are the benefits that can address my concerns?
A fixed index annuity is an annuity, where the interest is calculated based on some "index", such as the S&P 500, Dow, or other index.  It provides the following advantages:
1)  No risk to principal and interest when stock markets decline
2)  Can give a guaranteed lifetime income, no matter how long you live
3)  Creditor proof
4)  Avoids probate
5)  Tax deferred (not taxed until withdrawal)
6)  Most index annuities allow for early withdrawal with no penalties in the event a nursing home or terminal illness arises
7)  Many of the annuities pay for chronic and critical care, which includes long-term health care without any medical tests or questions
8)  Many of these annuities allow you to withdraw 10% of the accumulated value each year with no penalties
9)  Several annuities will pay 200% or more of the value for long-term health care
With all of the benefits, isn't this something you need to be aware of?
Contact me at Garberfinancial@msn.com to learn more about how a fixed index annuity can help you reach your retirement goals.
Annuity123 is an educational platform only.  Annuity123 does not offer insurance, investment, or tax advice.  You should always seek the guidance of qualified and licensed professionals concerning insurance, investment, or tax matters.