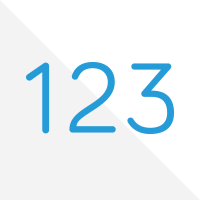 Written By: Rick Rockwell, Dow Rockwell, LLC, San Rafael and Mill Valley, California
The first "Black Friday" was September 24, 1869 and had nothing to do with holiday shopping or Thanksgiving. During the Reconstruction Era immediately after the American Civil War, the United States Government established a plan for the re-integration of the rebellious southern states into the Union. Part of the plan included the issue of massive public debt to finance rebuilding efforts. In 1862, as part of the government's inflationary policies, paper money was made legal tender. It was a "fiat money" and no longer convertible on demand at a fixed rate into gold or silver. However, it was generally believed that the government would buy back the "greenbacks' with its vast stores of gold.
Two American speculators, with ties to then President Ulysses S. Grant, attempted to capitalize on their political connections and corner the gold market on the New York Gold Exchange. Jay Gould and James Fisk recruited Grant's brother-in-law, a financier named Abel Corbin, to get close to Grant, argue against government gold sales, promote restrictive gold policy, and convince Grant to hire their friend, General Daniel Butterfield, as assistant US Treasurer. Butterfield was later to tip off Corbin, Gould, and Fisk when the US Government intended to sell gold.
In the late summer of 1869 gold prices had surged 30% as Gould and Fisk accumulated gold to in their efforts to corner the market. When Grant learned of their plan, he ordered the immediate release of $4million in gold into the market, causing gold prices to fall in minutes as investors scrambled to unload their holdings.  This day when Grant ordered the Treasury to sell gold into the market was the nation's first "Black Friday"….September 24, 1869.  Corbin was ruined, and Gould and Fisk's plan was foiled, but they were rich enough to NOT have to sell their gold when prices dropped precipitously. Butterfield was forced to resign and Grant's legacy was tarnished due to his association with Corbin, Fisk, Gould, and Butterfield.
Editor's Commentary: It doesn't take an economist or a political historian to see parallels between 1869 and today. Grant's release of gold into the economy was one of many early attempts by the US Government to manipulate the markets. Gould and Fisk set up Corbin to do their bidding and Butterfield to take the fall. My cynical and only somewhat tongue-in-cheek view is that Butterfield and Corbin went on to lucrative careers as lobbyists for or perhaps board members in large Wall Street financial firms…just a guess.
About the Author:
Rick is a refugee of 20-year career in corporate America who has been "righting the wrongs of flawed retirement plans" for 10 years in Marin County California. He is a retirement planning and retirement income planning specialist who designs very low risk retirement plans for very conservative clients. Most of his clients believe that "risk is for the young" and they no longer want to worry about the next stock market correction. He creates retirement portfolios that meet or exceed market rates of return with very little or often no market risk. When he's not working with his clients in 10 states he can be found at info@dowrockwell.com or at a dog park with his four canine "kids", his wife Abbie, and his daughter Faye.
Was this article helpful to you?  If so, please click on the Social Media icons on the right side of your screen to share it with others.
Your feedback will be delivered to the author, so be sure to let us know your thoughts using the Comments section below.
Annuity123 does not offer insurance, investment, or tax advice.  You should always seek the guidance of qualified and licensed professionals concerning your personal insurance, investment, or tax matters.  Annuity Wiki-University is a platform allowing retirement planning professionals to help educate the community on various retirement planning topics.  Annuity123 does not directly support or take responsibility for ensuring the accuracy of the content displayed in the articles themselves or any feedback that may get added in the Comments section from the community.