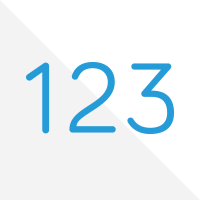 Given the 76th birthday of Social Security this week, Emily Brandon was nice enough to post an informative article highlighting tips for increasing your social security payments. Although you may believe that the impacts to these factors may be hardly noticeable when looking at a monthly impact, the overall impact realized over multiple years can be surprisingly large. Below are the tips that she revealed in her article called How to Increase Your Social Security checks:
• Work for at least 35 years: benefits are calculated based on 35 years of your career
• Earn as much as possible: your benefits are increased every year that you earn more than a prior year
• Wait until your full retirement age: to get your full amount, claim Social Security at your full retirement age
• Delay claiming until 70: after your full retirement age, your monthly payments will increase by 8% for each year you delay up to the age of 70.
• Claim spousal payments: married couples can claim spousal benefits, which are often best utilized at full retirement age.
• Claim twice when possible: dual-earner couples who each have reached their full retirement age may be able to claim spousal benefits and then later switch to payments based on their own record at a later date.
• Include family: having dependent children at retirement can increase monthly payments
• Claim on an ex-spouse's record: if married for 10 years or more, you can claim spousal benefits on an ex-spouse.
• Don't earn too much in retirement: individuals earning over $14,640 before full retirement or $38,880 at full retirement will have a portion of their Social Security collections withheld.
• Minimize Social Security taxes: depending on an individual's income in retirement, some of Social Security may become taxable.
• Maximize survivor's benefits: widows and widowers are eligible for the higher earning spouse's full retirement benefit.
• Sign up for direct deposit: this avoids fees and trips to the bank
• Make sure your work counts: check that your annual income amounts have been correctly recorded by the Social Security Administration.
Click here to read the full article.  With the variety and nuances of these various tips, a trip to seek consultation from a retirement income specialist could prove to be a very worthwhile use of time.
Free Educational Material on Annuities | Find a Retirement Income Specialist