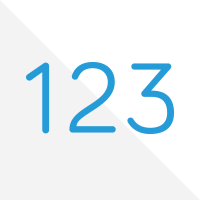 Written By: Bruce Hearon | Hearon Advisory Group
As a Florida-registered investment advisor and insurance agent for the past twenty years, I have been asked this question countless times…what's the difference between a fixed and variable annuity?
My answer is consistently the same…there's a huge difference between the two!
Although both are contracts held with an insurance company, have the word "annuity," and have the same tax advantages, they are quite different. In a variable annuity you decide the investment strategy by placing your funds into investments from a pre-selected list of funds (these funds are called sub-accounts inside of a variable annuity), which can range from fluctuating stock funds to conservative bond funds.
Variable annuity returns will vary depending on the performance of the underlying investments you choose. Yes, you can lose value including principal. It disturbs me when I hear a variable annuity investor tell me that their broker told them that they cannot lose principal. This is totally false! Your variable annuity might have a guaranteed death benefit, a "living benefit," such as a guaranteed withdrawal benefit, and/or an income benefit in which you can withdraw a percentage of your annuity's value over your lifetime.
Another precaution to consider before investing in a variable annuity is fees, fees, and more fees! I recently conducted a complimentary analysis on a variable annuity owner who discovered through my analysis that he was paying 2.4% annually. (He confirmed this by contacting the insurance company while at my office). Based on his initial deposit of $300,000 in 2008 and a five-year commitment (surrender period) he had paid over $36,000 in fees! Here we are now in 2013, and his contract is still worth less than his initial deposit.
Although both variable and fixed annuities are taxed as "ordinary income," variable annuities convert lower capital gains rates on taxable income (if the annuity is purchased with after-tax dollars) into a higher tax rate levied on ordinary income. This can cost consumers significant tax dollars down the road.
Here is an article from Smart Money if you are considering purchasing a variable annuity: (click here).
In a fixed annuity, you have the option to make either a lump sum contribution or a series of contributions to the contract, which in turn will pay a guaranteed rate of interest for a set period of time. These instruments resemble CDs with respect to the fact that both the principal and interest are guaranteed, and you'll face a penalty for early withdrawal. With both variable and fixed annuity contracts, there is a 10% early withdrawal penalty from the IRS for any distribution you take before you're 59½ years old.
There are different types of fixed annuities. One of the most frequently requested annuities in my practice, and one in which I have personally invested over $100 million of client funds, is the fixed index annuity.  This type of annuity is sometimes referred to as an equity index annuity, although the underlying investment doesn't have anything to do with equities. Insurance companies allow you to choose an index benchmark such as Standard and Poor's 500, in which performance will mirror benchmarks without the risk of losing principal. I like the fact that these annuities "lock in" gains once a year, and my clients can sleep at night knowing they can NEVER lock in a loss. The annuity's tradeoff is the insurance companies are able to place limits such as caps, spreads, or participation rates on a fixed index annuity investment that will reduce overall performance.
Many fixed annuity companies are offering bonuses (some as high as 10%!) on your initial deposit to attract new investors. Typically, there are no fees associated with fixed annuities.  Many of my clients are adding lifetime income riders at the start up of their annuities. Like the variable annuities, the insurance companies will guarantee a roll-up rate, and based on your age, you can withdraw a certain amount over your lifetime or you can set up a joint payout.  One should compare fees, rates, costs, payouts, etc. before committing to a fixed annuity investment.  Unlike variable annuities, the fixed typically do not require you to "annuitize" the contract or give up control of your money in order to take advantage of the income benefits.
With bank interest rates at all time lows, both young and retired investors are seeking ways to safely invest their life savings, and provide guarantees to future values for retirement income. A fixed annuity is one of the safest and best ways you can set up your own personal pension plan!
About the Author: Bruce Hearon, President and Chief Executive Officer, has been assisting individuals and small business owners with their financial goals for the past 20 years. As an experienced registered investment advisor/representative, he specializes in the areas of asset allocation, retirement and income planning, qualified distribution service (i.e. IRA, 401K, 403B), investments, insurance, taxation, and estate planning. His practice focuses on providing straight forward, honest, easy-to-understand financial advice to individuals, business owners, and those already in their retirement.  To learn more, be sure to visit his website at www.hearonadvisorygroup.com.  Contact Bruce directly at (800) 966-9587 for personalized help.
Annuity123 is an educational platform only.  Annuity123 does not offer insurance, investment, or tax advice.  You should always seek the guidance of qualified and licensed professionals concerning insurance, investment, or tax matters.