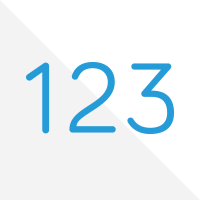 Written By: Matt Nelson – President of Income For Life LLC in Topeka, KS

Think about this:  What sort of chaos would there be across the nation without insurance products?  For starters, there would be no sporting events on any level.  There would be no workplace.  There would be no manufacturing or industrial productivity without insurance.  Without it, our economy would not prosper because no single person or business entity could afford to take on such liability exposure.  With that said, it is important to recognize the fact that no one wants to PAY for insurance, but everyone wants what insurance DOES.  I certainly do not want to pay for insurance products, but I know that I must do so in order to protect myself from a loss or other unforeseen event.
In today's new retirement, people are faced with challenges that economy presents, at the same time they are taking on greater responsibilities for their retirement security.  Most Americans insure anything (sometimes everything) they put value on, but most forget that they can insure their most priced asset:  their retirement accounts.
So here is the best question of all: If you insure your business, home, car health and life, just to name a few – wouldn't it make sense to insure your retirement?  Watch the video below to learn some startling facts about risks in most American's retirement accounts.
About the Author:
Matt Nelson is both the president and founder of Income For Life LLC and creator of AnnuityBasics.org, located in Topeka KS.  He is nationally recognized by multiple organizations as one of the industry leaders in retirement income planning and has trained both clients and advisors across the country on how to properly structure their retirement income portfolios.  Matt has been a featured guest of multiple media outlets in northeast Kansas and is often requested to be a featured expert to discuss the ever-changing retirement income planning landscape.  To learn more about Matt and his practice, visit www.IncomeForLife.org.
Was this article helpful to you?  If so, please click on the Social Media icons on the right side of your screen to share it with others.
Your feedback will be delivered to the author, so be sure to let us know your thoughts using the Comments section below.
Annuity123 does not offer insurance, investment, or tax advice.  You should always seek the guidance of qualified and licensed professionals concerning your personal insurance, investment, or tax matters.  Annuity Wiki-University is a platform allowing retirement planning professionals to help educate the community on various retirement planning topics.  Annuity123 does not directly support or take responsibility for ensuring the accuracy of the content displayed in the articles themselves or any feedback that may get added in the Comments section from the community.