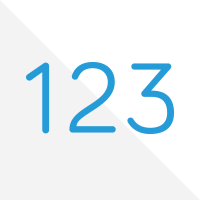 Annuity123 is excited and honored to report that William Clay Tucker has joined its network of retirement income planners for the benefit of consumers in and around Baton Rouge, LA who are in need of obtaining personalized retirement income guidance.
See below for an overview of William's practice.
Company Name: The Woodville Group, LLC
Business Overview:
Our purpose is to assist individuals and families achieve their highest aspirations, and live life to their full potential as both individuals and as contributors to the family. Helping my clients navigate the difficult issues related to living well, minimizing taxation, maximizing income, efficiently transferring assets, and advocating worthy causes are the cornerstones of my practice.
Call 770-778-5242 today to schedule your no-obligation financial health consultation.
E-mail Address: wctucker@thewoodvillegroupllc.com
Business Addresses:
GA: 3760 Sixes Rd., Ste 126, Canton, GA  30114
LA: 6226 Ridgemore Drive, Baton Rouge, LA 70817
Awards/Accolades: Chartered Advisor in Philanthropy (CAP), Chartered Mutual Funds Counselor (CMFC), Chartered Retirement Plans Specialist (CRPS)
Interests/Hobbies: Kayaking, camping, hiking, basketball, reading, travel
Favorite Books/Authors: To Kill a Mockingbird, Robert Parker, Agatha Christie, Willie Morris
Volunteer Experience & Causes:
Endowment Committee – Atlanta Area Council  Boy Scouts Of America
Georgia Fundraising Chair
Board Member

Cherokee Arts Center
Arts and Culture

Planned Giving Consultant

Georgia River Network
Environment

Fundraising/Planned Giving Consultant

BUDS – Building Understanding, Inc.
Human Rights

Guest Instructor

Foundation Center of Atlanta
Philanthropy and Planned Giving Course Instructor