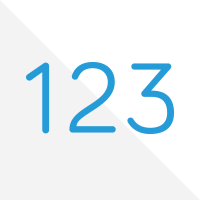 For most Americans, Social Security plays a significant role in the formation of a plan for retirement. A majority of us know the generalities of what it is and what it provides, but many are unaware of some important intricacies which can boost your overall return if planned for properly. I just came across an educational article posted by Kelly Miller called 10 Things You Should Know About Social Security. It provides insightful answers to some common asked questions. If you find yourself asking any of the following questions, please refer to this article linked here for Kelly's response.
1. Is Social Security just for retired workers?
2. At what age can I start collecting Social Security benefits?
3. How do I sign up for Social Security Benefits?
4. How long do I need to work to become eligible for benefits?
5. Must I stop working to collect Social Security benefits?
6. What is the maximum monthly Social Security benefit?
7. Can I receive Social Security benefits based on the earnings of a former spouse?
8. How can I boost the amount of my Social Security check?
9. How should I receive my Social Security payments?
10. When someone dies, how does the Social Security Administration know?
For putting together a personal retirement plan, please be sure to consult with professional planner so you can ensure to have you specific needs appropriately addressed.
Annuity Education | Find a Retirement Income Specialist