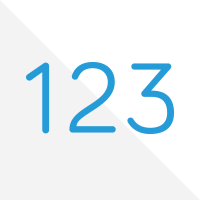 Written By: Allen Trimble | Secure Money Solutions
With the stock market at all-time highs, an age-old "investors dilemma" is on many folks' minds: should I Buy, Sell, or Hold on?
Of course, the answer to that question depends not only upon your current position relative to the stock market (are you currently invested in the stock market?) but also on your unique situation. This missive is not intended to give investment advice, but rather it is intended to help clarify our thinking.
For example, what is the purpose of the money? Is this money that is needed for income, money that cannot be lost or reduced in value without jeopardizing retirement income? Is it money that won't be needed no matter what for several years? Or perhaps money that, while no one likes to lose money, if it were lost in the markets would have no effect other than to leave a smaller bequest? So it might be helpful to clarify "what money?", because for most people, there is no investment or savings vehicle in existence that is appropriate for all of their money. So, what is the purpose of the money?
Let's assume for the sake of discussion that we are talking about a "growth account" here. Income is taken care of for life or for joint lives if married, including a plan to replace lost income to the eventual surviving spouse (in my experience, many people have yet to think this through!) The "bucket" of money that we are discussing here is for growth. Does that make the stock market the best choice? Well…maybe. Is it the only choice? Definitely not! But as with most things in life, there are too many variables to answer a simple "yes" or "no". It would sure be easier if we only knew which way the market is going….. and for how long. The stock market doesn't go up or down indefinitely; it has cycles. Therein lies the "investors dilemma". We want to growth of the stock market. We hear that it is going up, up, up. We want in! At least we want in on the "ups"…. But are we comfortable with the inevitable "downs"? Many investors are not, and many of those folks are wondering where they can get a reasonable rate of return without taking big risks? Obviously the stock market since the year 2000 is not the same as the stock market in the 1980's and 1990's, but for some reason many investors (and brokers or advisors) for that matter, are using the same investment strategies now as they did then. While "buy and hold" approach did work well in the '80's and '90's, it seems much more like "buy and hope" since then.
Wouldn't it be nice if there was a way to be invested in the stock market only when it is going up? That would solve the investor's dilemma! Unfortunately there is not, but there is a way to profit from the stock market when it goes up and not lose money when it goes down. In fact, there are a variety of savings and/or investment vehicles that do just that. What's the catch? What is the trade off for downside protection when the stock market declines? Simple: you don't get all of the gains when the markets go up. These are "linked" investments (some are securities some are not) that generally get some of the gains when markets go up, yet are protected from losses when the markets go down. Each has advantages and disadvantages. Some feature tax deferral; some can cause "phantom income tax". Some are fully liquid and can be sold at any time (which may limit principal protection); some are partially liquid, allowing some access to funds during a holding or "withdrawal charge" period before the account is fully liquid. Some are fully principal protected (subject to the terms of the investment and the ability of the issuer or sponsor to pay claims) some are only partially protected from loss. There are various strategies for linking to market indexes, some of which inherently have higher earnings potential than others, and other details that are beyond the scope of this article.
So perhaps the question is not whether this is the right time to be in, or get in, the stock market; perhaps the question is: do we have a strategy that will work in the current market cycle? For those who want to participate in the market gains without the risk of market losses, there are some very attractive choices today.
About the Author: Allen Trimble is founder of Secure Money Solutions (SMS) with a mission to serve retirees and soon-to-be-retirees by helping them to create mathematically correct retirement income solutions so that they can enjoy secure, sustainable income for life with growth for the future. Feel free to contact Allen directly at (210) 293-1893 if you have any questions.  Also, you can learn more by visiting his website at www.safemoneytexas.net.
Annuity123 is an educational platform only.  Annuity123 does not offer insurance, investment, or tax advice.  You should always seek the guidance of qualified and licensed professionals concerning insurance, investment, or tax matters.