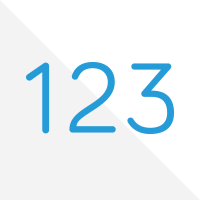 Today's retirement system is in dire straits.  Over thirty years ago Americans were forced by their employers to forego attractive and successful benefit pension plans for contribution 401k plans.  At the time, the oldest baby boomers were new to the work force, low on savings, and had little knowledge of the future.  Today's baby boomers and prospective retirees are riddled with the anxiety of outliving their savings and income.  A married couple aged 65 today has a 50% chance that one of them will live to be 92, and a 25% chance that one will live to be 95.  For a younger couple, the percentages are even higher.  However, only a small portion of these soon-to-be retirees are prepared for this.  Are you?
The retirement income dilemma millions will face in the next ten years is exactly why a father and son consumer team founded HLM Consumer Services, LLC and opened up Annuity123.  The next few years will reveal just how real this problem is, and how important it is to alleviate the upcoming income shortfalls.  The next best thing besides actually giving baby boomers and retirees money is education, which is the main purpose of Annuity123.
The vision of Annuity123 is to educate consumers across the country about methods to contractually guarantee lifetime income.  The fear of outliving your money doesn't have to burden you.  Our purpose is not only to educate consumers about the importance of lifetime income and to create their own pension annuity, but to provide access to the best retirement income and annuity specialists in the country.  Our goal is first to educate consumers, and then to match them up with experts in their area for further advice.  As consumers ourselves, we found there was no great system in place to make sure we were dealing with legitimate, ethical, and knowledgeable experts.  Our website was created to enable the consumer to browse through available advisors in their area for compatibility, before meeting with them face to face.
So become familiar with the site, get educated about annuities and lifetime income, and prepare yourself for a great retirement.
Annuity Harmony | Annuity Community