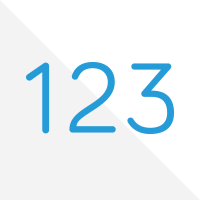 Annuities have been around for hundreds of hundreds of years. In fact, history tells us that even the Romans, ancient Greeks, and Italians were using vehicles that resembled (although were called something different) annuities centuries before the United States was founded. And over this long time frame, annuities have gradually become more consumer friendly and much more innovative. Just look back 20 years ago. The only annuity offerings were a simple fixed annuity, a SPIA, and a variable annuity with a handful of sub-accounts. Today's variable annuities sometimes have countless sub-accounts, not to mention a bevy of rider options. The past 20 years have also brought an innovate annuity known as a hybrid annuity, or fixed index annuity. And the increase in crediting methods and income features have exploded on these as well.
A recent article by Daniel Williams, editor of Senior Market Advisor, explains some of the findings of the recent retirement research paper by the Financial Planning Association (FPA). Here are some of the finding below: First off, of the 595 planners surveyed, the majority of them expect to see an increase in revenue as clients make the transition from accumulation to decumulation. This stat jumped out at me: 39.7 percent of those surveyed said they "expect to sell more annuities," based on the move to decumulation. Is that what you're seeing as well?
Another key fact that I want to run past you and get your thoughts: Advisors said there are three key ways to help them improve their retirement income planning services. Guess what? Two of them related to annuities: More transparent and affordable annuities—advisors say they want more annuities with no fees, no commissions and low expenses; More innovative LTCI/annuity products—advisors are looking for hybrids that offer enhanced payments for terminal illnesses and tax advantages typically associated with LTCI. Another finding dealt with innovative products. As we've been reporting on recently, innovation will be a key in the annuity universe, but most of the planners surveyed continue to use or recommend the "usual suspects" (i.e., bond funds, 78 percent, and equity mutual funds, 75 percent). The FPA study, which was sponsored by Thornburg Securities Corp., listed 22 product types advisors could use or recommend to clients for retirement income generation. Below, we've listed those items most pertinent to the annuity sector and the percentage of advisors recommending them:
46 percent: Variable annuities with guaranteed living benefits
39 percent: Immediate annuities
26.2 percent: Fixed deferred annuities
10.4 percent: Long-term care annuities
5.5 percent: Other variable annuities
2.9 percent: Advanced life deferred annuities
So how does this affect you as an income retirement advisor? It appears that if you aren't making the shift to be an expert in the decumulation phase (income), you might find yourself losing clients to advisors who are. And if you are a consumer, this should be positive news. More innovative products, more affordable annuities, and more transparency.