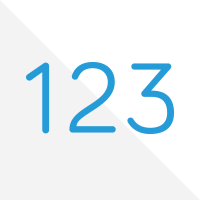 HLM Consumer Services, LLC announces the sale of their comprehensive retirement educational website, Annuity123.com, to Annuity Think Tank. Annuity123.com is an interactive and educational site on everything concerning retirement income and annuities. The site also boasts a free matching service for baby boomers where they can find and interview retirement income specialists in their area. The fast growing Annuity123 website and the matching service, Annuity Harmony, is being sold by HLM Consumer Services, LLC. The sale and agreement was finalized over the Feb 26th weekend and the website and administrative transfer will take place over the next couple of weeks.
Annuity Think Tank educates thousands of baby boomers and financial professionals about the importance of retirement income and annuities each month online. The acquisition of Annuity123 enables Annuity Think Tank to reach more Americans in search of reliable retirement information. The Annuity123 purchase was private and the final purchase price was undisclosed. Annuity Think Tank does not intend on changing their new website except to add more content and educational videos.
About Annuity123
Annuity123 was created to educate consumers across the country about methods to contractually guarantee lifetime income. The fear of outliving your money doesn't have to be a burden. Moreover, the purpose is not only to educate consumers about the importance of lifetime income and creating their own pension annuity, but to provide access to the best retirement income and annuity specialists in the country. By first educating consumers, and then matching them up with experts in their area for further advice, Annuity123 hopes to make a big impact in the retirement field.
Annuity Think Tank's vision is to be the first place advisors and consumers come to for innovative annuity solutions, unbiased annuity education, annuity research, and the most comprehensive annuity information on the web. Advisors and financial professionals, please visit our site designed for you at Annuitythinktank.com. For further questions contact us toll free at (855)888-6494 or email us at info(at)annuitythinktank(dot)com. We appreciate any and all feedback including new video ideas, blogs, and annuity concepts.