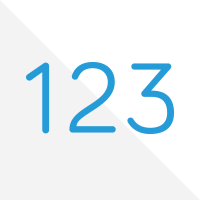 Annuity123 is excited and honored to report that Tony Dietrich has joined its network of retirement income advisors for the benefit of consumers in VA, MD, PA, WV, TN, SC, NC, FL, or Washington D.C. who are in need of obtaining personalized retirement income guidance.  Please see below for an overview of Tony's practice.
Company Name: 1st Choice Financial Services
Brief Business Description:
Tony Dietrich, is a Financial Advisor and President of 1st Choice Financial Services. Anthony graduated from George Mason University and has over 17 years of experience working as a Financial Advisor and Retirement Specialist. Anthony currently manages individual and corporate portfolios in the states of Virginia, Maryland, Pennsylvania, West Virginia, Tennessee, South Carolina, North Carolina, Florida and Washington D.C.
Tony is devoted to helping individuals and families protect their assets and ensure that their money lasts. Anthony has comprehensive knowledge of strategies for Life Insurance Planning, Retirement Income Planning, Wealth Management/Preservation and Estate Planning. He has used his knowledge to help retirees and pre-retirees like you plan for lifetime income, while minimizing the devastating effects of market risk. When you speak with Anthony, he will address some of the common financial mistakes made by investors/consumers and how to overcome them.
Call (703) 330-2404 today to schedule your no-obligation consultation with Tony.
Website: www.advice.retirerx.com
Phone Number: (703) 330-2404
E-mail Address: tony.dietrich@verizon.net
Business Address: 7350 Heritage Village Plaza #102, Gainesville, VA 20155
Awards/Accolades: ChFEBC
Interests/Hobbies: Outdoors, Sports, skiing
About Annuity123: Created to ensure that individuals across America have access to an assortment of  educational material about annuities in addition to an unprecedented network of retirement counselors to seek out for obtaining personalized retirement income planning help.