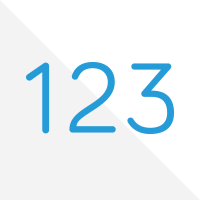 Annuity123 is excited and honored to report that Kenneth Feyers has joined its network of retirement income advisors for the benefit of consumers in and around Coral Springs, FL who are in need of obtaining personalized retirement income guidance.  Please see below for an overview of Kenneth's practice.
Company Name: Safety of Principle, Inc.
Personal/Business Description:
Kenneth Feyers lives in Coral Springs, Florida and has been a resident of South Florida for 26 years. He and his wife Cynthia have three boys and are very active in the community and church.
Mr. Feyers has been an Estate Planning Advisor for over ten years. He has worked with hundreds of families providing excellent service and outstanding follow up in the estate planning process. His expertise is funding and distribution makes his advice heavily in demand. He successfully runs two firms in the Coral Springs area named Safety of Principle and Safety of Principle Wealth Management. He is an Investor Advisor Representative (IAR) of one of those firms.
Mr. Feyers also provides comprehensive pro bono planning for Veterans seeking aid and attendance benefits living in assistant living facilities. He is often asked to speak to audiences of our armed forces.
Call (954) 825-0471 today to schedule your no-obligation consultation with Kenneth!
Website: http://www.feyerstv.com
Phone Number: (954) 825-0471
E-mail Address: feyersk@bellsouth.net
Business Address: 9900 W.Sample Rd Ste 203, Coral Springs, FL  33065
Awards/Accolades: IAR, Certification in Medicaid
Interests/Hobbies:  Missionary work-church involvement
About Annuity123: Created to ensure that individuals across America have access to an assortment of  educational material about annuities in addition to an unprecedented network of retirement counselors to seek out for obtaining personalized retirement income planning help.