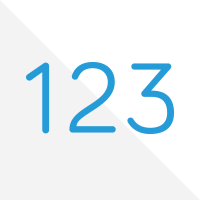 Written By: Jeremy Smith | Amerishield
Everyone has their own idea of what they want their lifestyle to be like when they retire, how much money they'll need, whether they will travel, and even where they will live. If you're approaching retirement, this stage of your life could last for 20-50 years or more! Knowing that can't you count on an unpredictable stock market or economy to provide your income over that lengthy period of time, how will you make it through your retirement?
A key suggestion is to diversify your portfolio to balance risk and growth. That means protecting some of your money from the drastic plunges of a volatile market. You can find risk protection in CD's, money market or savings accounts, and such. However, at current rates, your savings just won't grow enough to help you as you age gracefully into retirement.
Enter today's fixed indexed annuities. These annuities are so much different than when they entered the market almost 20 years ago as an alternative to mutual funds. They allow growth from stock market indexes with no risk to principal in loss years. All basic fixed indexed annuities protect your principle by never allowing it to decline, and it can grow in a rising index. With the newest riders, many have features of long term care, enhanced family endowments, penalty-free withdrawals, and others. Since indexed annuities are insurance products, they can offer a guaranteed income for life if you choose. How's that for not having to worry about outliving your income!
Just the fact that indexed annuities can provide protection of principal and more growth than a CD or savings account makes them worth asking about as part of a retirement strategy. Give Jeremy Smith, an Annuity123 Featured Advisor a call to learn more about retirement strategies.
Jeremy Smith of AmeriShield is a Featured Advisor of Annuity123. AmeriShield agents discuss your complete insurance and risk tolerance as well as your goals for retirement and what you plan for your insurance products to do for you and your family before we discuss any products with you. We fully educate you on the differences in the types of fixed and indexed annuities that meet your specific situation and offer you "The Power of Choice" to achieve your goals.
Free Educational Material About Annuities
Note: Any information in this blog is not and should not be construed as investment advice.