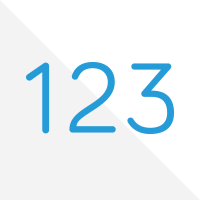 One of the most important financial factors in retirement and retirement planning are medical expenses.  Medicare coverage has grown much more complicated with the addition of Medicare Advantage Plans, their substantial variability and their rapid growth.
One in five Medicare patients (over 8 million) are enrolled in a Medicare Advantage Plan.  The largest plans are Humana and United Healthcare.  With an "all in one" plan Medicare beneficiaries can avoid the hassle of enrolling with Medicare and prescription drug coverage.
From Medicare.gov The Official U.S. Government Site for Medicare
What is a Medicare Advantage Plan (Part C)?
A Medicare Advantage Plan (like an HMO or PPO) is another Medicare health plan choice you may have as part of Medicare. Medicare Advantage Plans, sometimes called "Part C" or "MA Plans," are offered by private companies approved by Medicare.
If you join a Medicare Advantage Plan, the plan will provide all of yourPart A (Hospital Insurance) and Part B (Medical Insurance) coverage. Medicare Advantage Plans may offer extra coverage, such as vision, hearing, dental, and/or health and wellness programs. Most includeMedicare prescription drug coverage (Part D).
Medicare pays a fixed amount for your care every month to the companies offering Medicare Advantage Plans. These companies must follow rules set by Medicare. However, each Medicare Advantage Plan can charge different out-of-pocket costs and have different rules for how you get services (like whether you need a referral to see a specialist or if you have to go to only doctors, facilities, or suppliers that belong to the plan for non-emergency or non-urgent care). These rules can change each year.
There are some major pitfalls when signing up for a Medicare Advantage Plan.  The most common mistake is to simply not understand the benefits and coverage.  The Medicare Advantage Plan will likely be more costly to patients that are chronically ill, have lots of different physicians, extended hospital stays or cancer patients.  Patients will pay more for physicians in a Medicare Advantage Plan for physicians outside the network than with traditional Medicare.  It can also be confusing as physicians can transfer in and out of the various networks.  Other patients have reported it difficult finding physicians that accept their Medicare Advantage Plan.  It should be noted that a physician that accepts Medicare is not required to accept a Medicare Advantage Plan.
Low income patients that have Medicaid and / or some federal or state assistance with out of pocket costs beyond their traditional Medicare coverage can end up paying more after switching to a Medicare Advantage Plan.
It is also possible for Medicare beneficiaries to lose their corporate retiree coverage after enrolling with a Medicare Advantage Plan.
In short, be very careful when deciding to switch to a Medicare Advantage Plan
Consult your physicians
Compare costs between multiple plans
Verify that your physicians will be in-network
Do not take everything the Advantage Plan states as face value
Be extremely skeptical of door to door supplement insurance sales (these are frequently fraudulent)
*HMO – Health Maintenance Organization.  A HMO plan generally requires a referral from your primary care physician in order to be able to see a specialist.  The plan only pays for visits to hospitals and providers within its network unless there is an emergency.
*PPO – Preferred Provider Organization.  A PPO plan generally does not require a referral and provides discounted for seeing physicians within their network.
To learn more about retirement planning and income and expense strategies be sure to visit Annuity123.com / Consumer Retirement Advocates