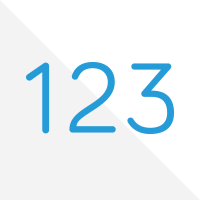 Annuity123 is excited and honored to report that Bill Stuart has joined its network of retirement counselors for the benefit of consumers in Washington who are in need of obtaining personalized retirement planning guidance. Please see below for an overview of Bill's practice.
Company Name: Solid Foundations
Business Description:
Bill Stuart is a Safe Money Millionaire Qualified Advisor. He has been involved in the insurance and financial services industry for nearly a decade. He also has extensive business experience which includes owning and operating several small businesses, two of which he founded. The businesses Bill owned and subsequently sold are still in operation today.
Bill is the oldest of five siblings and the father of three adult daughters. He holds a Bachelor of Arts degree from the University of Washington and is happy to say that all three of his daughters are also college educated. When he isn't working, Bill enjoys travelling with Lois, the love of his life, to their time share on Maui or hitting the road and exploring the mainland in their 5th wheel or their Corvette.
Bill knows that with all of the economic turmoil in the markets, the country and around the world, it's more important than ever to keep your wealth safe and secure…but also growing. Most importantly, Bill sees his mission as helping you avoid losing your money in the Wall Street Casino, and instead to build your wealth SAFELY and SECURELY. Regardless of financial situation, Bill can help virtually anyone get on the Path to becoming a Safe Money Millionaire and sleeping easier at night knowing that their money is not at risk.
Websites: www.solidfoundationsofsafemoney.com & www.safemoneybill.com
Phone Numbers: 360-779-2826 / 1-800-232-2174
E-mail Address: bill@safemoneybill.com
Business Address: PO Box 1430, Poulsbo, WA 98370
Favorite Books: Safe Money Millionaire, Million Dollar Diva, Tax-Free Retirement
About Annuity123: Created to ensure that individuals across America have access to unbiased educational material about annuities in addition to an unprecedented network of retirement counselors to seek for obtaining personalized retirement income help.