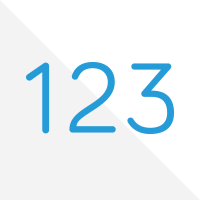 The Retirement Educational And Research Powerhouse, Annuity Think Tank, Has Been Purchased By LMS Retirement Services, LLC.
LMS Retirement Services, a retirement service group based out of Florida, closed the deal to purchase Annuity Think Tank, all of its affiliate websites, and the Annuity think Tank trademarks this week. The deal consists of the Trademark "Annuity Think Tank", the Annuity Think Tank website, the Annuity123 website, and all of the names and content of a few hundred other websites owned by Annuity Think Tank, LLC. The final sales price was private and undisclosed.
Annuity Think Tank founder, Joe Simonds, quoted about the deal, "I couldn't be more proud of what we accomplished thus far with Annuity Think Tank and our other affiliate websites. Over the last two years we have become a leading annuity and retirement income educational resource. However, the Annuity Think Tank team is focused on a new project that they intend to announce in early 2013. Although it wasn't the highest offer to buy us out, we are confident that LMS Retirement Services is the best situated group to keep our legacy intact and to continue building on what we started. For now, we are focused on the future and can't wait to show the insurance and retirement income network what is next."
The Annuity Think Tank transition of ownership was made official this week but the two parties will take the next 30 days to transition the hundreds of websites, hosting platforms, server, emails, etc. For more information on LMS Retirement Services and Annuity Think Tank, please send all correspondence to info(at)annuitythinktank(dot)com
About Annuity Think Tank
Annuity Think Tank is an independent educational, research, and retirement marketing group specializing in annuities and retirement income. Annuity Think is the first place financial professionals and consumers come to for innovative annuity solutions, unbiased annuity education, annuity research, and the most comprehensive annuity information on the web. Please visit the main site, AnnuityThinkTank.com to view the Think Tank Network of website and to learn more about annuities, basic to advanced annuity concepts, and annuity calculators and white papers.
About LMS Retirement Services
LMS Retirement Services is a Florida based corporation that specializes in Retirement Income Services for financial professionals, baby boomers, and retirees. The company focuses on using the latest digital technologies to market, educate, and promote its unique, original, and unbiased content.