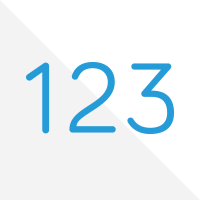 Annuity123 is excited and honored to report that J Carter Gray CLU has joined its network of retirement income counselors for the benefit of consumers in Bellevue, WA who are in need of obtaining personalized retirement planning guidance.  Please see below for an overview of Carter's practice.
Company Name:  Pacific Insurance Group, Inc
Brief Business Description:
Pacific Insurance Group is a General Agent for multiple insurance companies and provides a variety of insurance and annuity products.  We specialize in advanced sales concepts giving our clients a detailed game plan to maximize their retirement income.
Note from Carter: "I pride myself on helping people develop personalized retirement strategies that allow them to reach their retirement goals.  Specializing in advanced case design, I help people get their money working for them in smart and safe ways, getting 'more bang for their buck'.  Call or email me today for a free financial health evaluation. "
Website:  http://pacinsgroup.com
Phone Number:  (425) 246-1676
E-mail Address:  cgray@pacinsgroup.com
Business Address:  12624 SE 7th Place, Bellevue, WA  98005
Interests/Hobbies:   Spending time with my family, golfing, and building relationships.
Favorite Books:  How to Win Friends & Influence People, The Ultimate Gift, Tax-Free Retirement, The Retirement Miracle.
About Annuity123: Created to ensure that individuals across America have access to unbiased educational material about annuities in addition to an unprecedented network of retirement counselors to seek for obtaining personalized retirement income help.