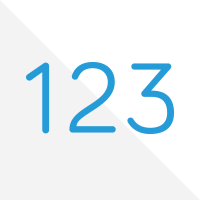 Annuity123 is excited and honored to report that Greg Marchand has joined its network of retirement income counselors for the benefit of consumers in Central Massachusetts who are in need of obtaining personalized retirement planning guidance.  Please see below for an overview of Greg's practice.
Company Name:  Marchand Financial
Brief Business Description:
Over a 23 year career, we have helped thousands of clients understand the science of cash flow management.  Every situation is different, but techniques that work, typically work well for everyone.  We take the time to educate, and teach or clients, until they are at a point where they are CONFIDENT of the best solution(s).
We are a small service company offering one to one financial advice for families and individuals interested in learning how to control their money and assure income for a lifetime.  Call us today to set up a free financial health consultation appointment.
Website:  www.marchandfinancial.com
Phone Number:  508-793-7841
E-mail Address:  greg@marchandfinancial.com
Business Address:  122 Green Street Suite 2R, Worcester, MA  01604
Awards/Accolades:  CLU, CHFC, CFP
Interests/Hobbies: Racquetball, Softball, Tennis Hiking & Reading
Favorite Books: Atlas Shrugged, Any good action & suspense novel, The Bible
About Annuity123: Created to ensure that individuals across America have access to unbiased educational material about annuities in addition to an unprecedented network of retirement counselors to seek for obtaining personalized retirement income help.