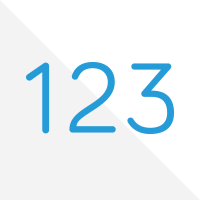 Annuity123 is excited and honored to report that Chuck Layman & Alicia Layman Lewis have joined the Annuity123 network for the benefit of consumers in Northern Colorado who reference this unique website for obtaining personalized retirement planning guidance.  Please see below for an overview of Chuck Layman & Alicia Layman Lewis's practice.
Company Name:  GrowSecure Insurance and Financial Services
Brief Business Description:
Chuck Layman & Alicia Layman Lewis of GrowSecure provide Financial Security in Layman's Terms. They specialize in income planning in retirement.  They are a father-daughter team that have over 40 years of experience combined. To learn more about this dynamic duo visit their website at www.growsecure.com or call the office at (970) 669-1225 to schedule your free consultation today!
Phone Number:  (970) 669-1225
E-mail Address:  info@growsecure.com
Business Address:  1405 W. 29th St. Loveland, CO 80538
Awards/Accolades: Chuck Layman nationally recognized as one of the top 5 advisors in the country by a leading publication, Million Dollar Round Table – Top of the Table, Loveland Chamber of Commerce Leadership Loveland participants, Eagles Hockey Corporate Sponsors, Mercury 100 Business through Northern Colorado Business Report
Client Testimonials:
"I thank Chuck everyday for saving my money.  I was able to go and sleep at night because of you.
Thanks for all your help!!" –Dick Z.
"To: Every Retiree and Hopeful Ones
As a Client of Chuck Layman for the past five years, my wife & I would like to state our feelings:
Five years of Relief from Financial Concerns.
Five years of personal support financially.
Having our BEST year in 2008. (We didn't lose ANY money!)"
–Bud & Kay F.
Interests/Hobbies: Chuck and Alicia love all that Colorado has to offer. They enjoy boating in the summer and hiking year round. Chuck and Alicia also have a large focus on family; family is what life is all about.
Favorite Books: Anything by C.J. Box
About Annuity123: Created to ensure that individuals across America have access to unbiased educational material about annuities in addition to an unprecedented network of retirement counselors to seek for personalized retirement income help.