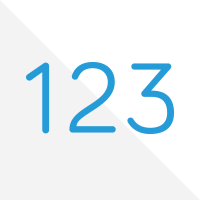 Annuity123 is excited and honored to report that Woody Stewart has joined the Annuity123 network for the benefit of consumers in Raleigh/Cary, NC who reference this unique website for obtaining personalized retirement planning guidance.  Please see below for an overview of Woody Stewart's practice.
Company Name:  Stewart Retirement Strategies
Brief Business Description:
W. W. Stewart, owner and operating manager of Stewart Retirement Strategies, has been assisting seniors, and pre-retirement investors, for over 35 years. He considers himself a "problem solver", and his primary focus has always been on "conservative investment strategies". Strategies designed firstly to protect invested principal; but also designed to provide favorable, steady growth each year as well. This kind of smart planning also provides investors with the assurance . . . "they will never be faced with the concern of outliving their money".
Phone Number:  (919) 961-0920
E-mail Address:  wwstew@aol.com
Business Address:  1117 Kingston Grove Drive, Cary, NC 27519
Awards/Accolades: Top Producing General Agent for the year – Anico. Many other awards for production and ethical practice.
Interests/Hobbies:  Golf, fishing, working out, Church activities, associating with family and friends. Served as a US Marine in Moroccan Theater and Eastern Europe.  Still associated with Boy Scouts as Eagle Scout.
Favorite Books:  Savior Retirement; Retirement Miracle by Patrick Kelly; The Prophet by Kahlil Gibran.
About Annuity123: Created to ensure that individuals across America have access to unbiased educational material about annuities in addition to an unprecedented network of retirement counselors to seek for personalized retirement income help.