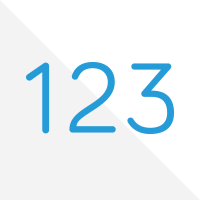 Annuity123 is excited and honored to report that Ernest Caponegro has joined its network of retirement income advisors for the benefit of consumers in New Jersey who are in need of obtaining personalized retirement income guidance.  Please see below for an overview of Mr. Caponegro's experience:
Company Name: I & E Insurance Agency
Brief Business Description:
My Financial Career started in 1978 at the investment Banking department of EF Hutton, I then earned a Stock Brokers License and became a manager and Investment Advisor for 13 years at Pru-Bache and Lehman Brothers, followed by 5 years as an Investment Banker with 2 NYC Wall Street Boutique Banking Firms during the Mid 1990's then re-located and opened my own firm in Point Pleasant in 1998.
Since then, my agency's focus has been assisting the small business and Homeowner marketplace–people just like you. Our Agency is associated with Consolidated Insurance Agents of NJ providing us a full array of Insurance companies and products to suit our client's individual needs. We do this by offering our clients the potential for a ONE-STOP SOLUTION for their business, personal and commercial insurance needs as well as provide alternatives for their Life, Health, Auto Insurance, Investment and Personal Retirement Planning needs.
As an Independent Insurance and Investment Agency, my partner and I have over 65 years experience and are NOT be-holding to any one company or product. We are advocates for our clients, looking out for their individual needs and focusing on their goals and aspirations. This unique combination allows us to serve our customers by offering a variety of choices, enhanced coverage, asset protection and wealth management.  And my association with Southeast Investments NC INC offers our clients IRS-Approved retirement plans, College 529 Accounts, Investment and stock brokerage services, all with clearing provided by National Financial, a division of Fidelity Investments, member FINRA/SIPC.
Therefore, as a Financial Advisor with over 35 years of experience, I am uniquely suited to be a valuable resource for your Insurance, investment and retirement plans and assets.
If you're not happy with the way or manner in which your money is invested, if you're tired of the Ups and downs of the stock market and want a reasonable return without risk, or If you're Not Happy with the service of  your present advisor, then call us.
And learn about an excellent alternative, the Equity Indexed Annuity which provides reasonable returns, the opportunity to earn Stock Market returns without loss of principal and allows your money to grow tax-deferred. But more importantly, allows you to sleep at night.
Call (732) 899-8177 to schedule an appointment or for more info see our website at www.irarolloversnow.com to learn more
Website: www.getinsurancequotetoday.com
Phone Number: 732-899-8177
E-mail Address: ineagency@gmail.com
Business Address: 2900 Route 88, Point Pleasant, NJ 08742
Awards/Accolades: Member: Trusted Choice, Consolidated Insurance Agents of NJ, Brick Police Athletic League, Pal of the Year 2013
Client Testimonials: See what our clients have to say on Yahoo, Google, Bing or Yelp.
Annuity123 does not offer insurance, investment, or tax advice.  You should always seek the guidance of qualified and licensed professionals concerning your personal insurance, investment, or tax matters.  Annuity Wiki-University is a platform allowing retirement planning professionals to help educate the community on various retirement planning topics.  Annuity123 does not directly support or take responsibility for ensuring the accuracy of the content displayed in the articles themselves or any feedback that may get added in the Comments section from the community.