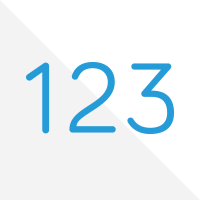 Annuity123 is excited and honored to report that Ron Bedford has joined its network of retirement income advisors for the benefit of consumers in Tri-Cities area who are in need of obtaining personalized retirement income guidance.  Please see below for an overview of Ron's practice.
Company Name: Preferred Taxfree Retirement, LLC
Brief Business Description:
Most people would like information on financial issues that important to them, without sales pressure.  We help our clients make decisions about their retirement money.  IRAs, Retirement Planning,
Lump Sum Rollovers/Transfers, Wealth Transfers, Life Insurance, Fixed Annuities and final expense insurance for seniors.
Call today to schedule a time for us to have a cup of coffee and talk.
Website: www.preferredtaxfreeretirement.com
Phone Number: (423) 963-0528
E-mail Address: ron@ptfr.net
Business Address: 1127 N. Eastman Rd., Suite F, Kingsport, TN  37664
Awards/Accolades: Chartered Retirement Planning Counselor (CRPC), Fraternal Insurance Counselor (FIC), Past President Kingsport Sunrise Rotary Club, Past President Sullivan County Scottish Rite Club, Past President Kingsport Tip$Club
Interests/Hobbies: Corvettes, car shows, fishing and golf
Favorite Books: The Richest Man Who Ever Lived – by Steven K. Scott
About Annuity123: Annuity123 was designed to help bridge the gap between consumers in need of generating lifetime income streams to the independent retirement income advisors who can help guide them to making fully informed decisions.  Annuity123 strives to make a positive impact on Americans' retirement planning process with a core focus on education along with its ability to provide consumers with full access to retirement advisors.