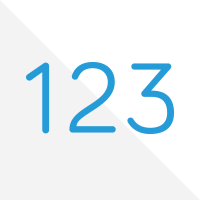 Provided By: The Annuity Guys
In the golden era of career based retirements, everyone could count on a company paycheck for life in retirement. Unfortunately, fewer and fewer employees are leaving jobs with defined benefits programs that take care of their income and health benefits throughout their retirement years. So what options do workers who have invested a lifetime of dollars into 401Ks and IRAs have for lifetime retirement income?
Watch as the Annuity Guys look at the gold standard of annuities – the immediate annuity, including some of the options and strategies that people should know about when considering an immediate annuity.
To learn more from the Annuity Guys, visit www.AnnuityRatesInstantly.com or click here to see more of their video blogs on Annuity123.
Was this article/video helpful to you?  If so, please click on the Social Media icons on the right side of your screen to share it with others.
Your feedback will be delivered to the authors, so be sure to let us know your thoughts using the Comments section below.
Annuity123 does not offer insurance, investment, or tax advice.  You should always seek the guidance of qualified and licensed professionals concerning your personal insurance, investment, or tax matters.  Annuity Wiki-University is a platform allowing retirement planning professionals to help educate the community on various retirement planning topics.  Annuity123 does not directly support or take responsibility for ensuring the accuracy of the content displayed in the articles themselves or any feedback that may get added in the Comments section from the community.