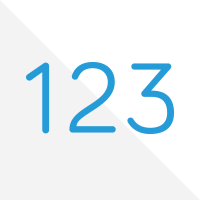 Written By: Larry Klein in Walnut Creek, CA
I am a CPA (inactive) and fortunately also able to think outside the box.
Many accountants think of investments only in terms of their Internal Rate of Return (IRR). The IRR for an investment takes into account:
The amount you receive over the period you own the investment
The amount you get back at the end
Life annuities do not have any payment at the end as the payments cease at death.  The IRR of a typical life annuity is not very good, maybe 2% annually and for this reason, is disfavored by accountants.  But they don't get it.  Life annuities have the highest cash payout of any investment offering the same level of safety.  Depending on age at inception, life annuities have typical annual cash-on-cash payouts of 6% to 10%.  No other investment offers this combination of guarantee by the insurer and the high cash payout.
The only time that life annuities fail to be attractive is at death as the payments stop.  But I have not yet met anyone who will need cash when they die.  So unless an investor has a very significant need to put their heirs above themselves in their financial picture, I suggest that life annuities be given a very strong look to help the underfunded retirement plans of millions of retirees.
About the Author: Larry Klein is a retired financial advisor, retired CPA (inactive) and holds an MBA from Harvard Business School.  He is an author, retirement expert and publisher of the Retirement Blog for people age 50+ and the Wealthy Producer for financial professionals.  He speaks frequently at industry events.
Was this article helpful to you?  If so, please click on the Social Media icons on the right side of your screen to share it with others.
Let us know your thoughts using the Comments section below….all comments will be delivered to the author.
Annuity123 does not offer insurance, investment, or tax advice.  You should always seek the guidance of qualified and licensed professionals concerning your personal insurance, investment, or tax matters.  Annuity Wiki-University is a platform allowing retirement planning professionals to help educate the community on various retirement planning topics.  Annuity123 does not directly support or take responsibility for ensuring the accuracy of the content displayed in the articles themselves or any feedback that may get added in the Comments section from the community.