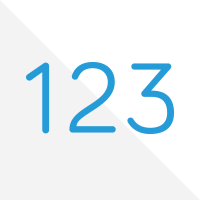 Written By: Jeremy Smith at Amerishield
One of the most powerful benefits of an indexed annuity is the annual reset feature. This is valuable whether the indexed market goes up or it goes down. If the index market goes up, the client's account value receives the market linked growth as interest credited to their account value.
If the indexed market goes down, the client receives zero interest that year. While this may appear to be a bad thing, the annuity client lost no money compared to a person invested in the market who may have lost money. In this situation, the value of an annual reset is two-fold: 1) the clients account value is protected and does not decrease and 2) the beginning index value for the following year is the lower deflated market point. This lower beginning index point will be valuable if the index increases the following year.
In the graph below, you can see that when the indexed market fell in years 4, 6 and 8, the annuity account value remained the same and did not lose value. While in the other years the account value grew with the indexed market value.
While everyone wants to increase their retirement savings from year to year, having a no growth year can actually be a win-win because you receive the value of the primary reason you probably chose the fixed indexed annuity in the first place…the contractual guaranty of protection from loss of account value in a down market. An indexed annuity can be a valuable resource to have as part of your retirement savings plan.
Sample Annual PT-PT Crediting
AmeriShield agents discuss your complete insurance and risk tolerance as well as your goals for retirement and what you plan for your insurance products to do for you and your family before we discuss any products with you. They fully educate you on the differences in the types of fixed and indexed annuities that meet your specific situation and offer you "The Power of Choice" to achieve your goals