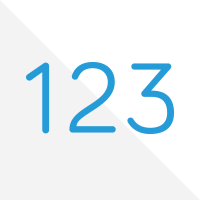 Written By: Jeremy Smith | Amerishield
Last night I watched the movie "The Perfect Storm" the remake of the fishing vessel Andrea Gail that got caught in the Perfect Storm of 1991. According to actual news reports from Gloucester, MA, a northeaster's giant tides and gale-force winds blindsided Cape Ann on Oct. 30, 1991, leaving a path of destruction that demolished homes, devoured waterfront property and sank the Andrea Gail vessel with all six hands lost at sea.
When the winds started blowing on Monday, Oct. 28, no one expected that two days later the communities along Cape Ann's coast would suffer more than $35 million in damage to both private and public property.
Had the residents of Cape Ann forgotten about Hurricane Grace moving up from the Caribbean? After all it had headed far out to sea by then. However, unknown to the resident's, unseen trouble was in the immediate future. When the hurricane's remnants combined with an offshore Atlantic storm, it created northeasterly winds and surging tides that struck with a fierceness that took residents by total surprise. The resulting storm came to be referred to as the "Halloween Gale," or the "No-name Northeaster of '91."
As I reflect on this movie and what the local residents may or may not have known about the impending storms result on their local economy, I can't help but think what we may or may not know about the immediate future of our economy and how it may impact our retirement savings.
Mark Twain first memorialized the famous words, "I'm more concerned with the return OF my money than the return on my money." When I speak with retired clients, this truly seems to be what they are seeking now… safe places to place their money where it will be protected from loss and still have an opportunity to make some money as well.
When you think back to the recent market financial crisis of 2008 investors had been focused on building their nest egg with little thought to safety. Then AH OH! Many retirement savings plans took a massive loss. After slow recovery, many people are finally back where they financially started. I can see why many people are focused on what Mark Twain suggests, "The Return of My Money."
Yet do we know what the economy holds for us in the future? Even with Congress passing a bill to begin averting the Fiscal Cliff, the low interest rate being held down by the Fed, the sub-prime housing market bubble, the European monetary crisis, and more unknown scenarios, what exactly will happen?  In fact 95% of Fiscal Cliff Pundits still have no clue what is going to happen anytime soon! So exactly how do you protect your retirement savings so you can sleep well at night knowing for absolute certainty that your money is not at risk due to market forces?
As the title of this article suggests, now may be the perfect storm to review a fixed indexed annuity. These annuities may be appropriate because they offer downside protection against market loss and the opportunity to participate in some of the indexed returns. If the market does indeed collapse, you will receive 100% of your retirement savings back at the end of the surrender period; a full return of your principal… nothing less than a zero percent return instead of a negative loss.
Current S&P 500 index caps on annuities are around 3% annually. If the market goes up, you can receive up to 3% interest on your principal and if it goes down your principal is protected from loss; your money is guaranteed to never lose its previous year's account value and it will remain the same. What are your other choices? A 10-year Treasury bond yields 1.71% and stocks are both up and down and here you accept 100% of the down side risk.
Putting money into an indexed annuity is better than the interest you can get in a money market savings account as well. Finally, interest earned on an indexed annuity is triple compounded. You earn interest on your money, interest on the interest you earn, and the interest on the deferred taxes you are not paying to the IRS.
Indexed annuities offer protection unlike anything else available to you. Traditional pension plans have all but disappeared. With an indexed annuity you can select a guaranteed lifetime income stream, via an income rider, while locking in your principal protection on your cash accumulation. We've talked about income riders in previous educational articles. They usually accumulate 6% – 8% annually. Once the rider is activated, the retiree will know with certainty the amount of the paycheck they will receive for the rest of their life. Talk about a good night sleep knowing they will never outlive their money!
Few products can provide the guarantees that an indexed annuity can provide; lifetime stream of income, ability to participate in some of the upside of the market, and complete principal protection with all previous crediting protected if the market suffers a negative correction. Even with the smaller caps that are in place due to the lower economic market conditions we are experiencing now, they reset each year. So as the market recovers, carriers may adjust the caps to stay competitive and meet your expectations in the rising interest rate environment.
Contact Jeremy Smith or an AmeriShield retirement advisor, the Annuity123 Advisors in Iowa for further education on how an indexed annuity might be appropriate for your specific situation.
*Jeremy Smith is a Featured Advisor with About Annuity and Annuity123. AmeriShield agents discuss your complete insurance and risk tolerance as well as your goals for retirement and what you plan for your insurance products to do for you and your family before we discuss any products with you.   We fully educate you on the differences in the types of fixed and indexed annuities that meet your specific situation and offer you "The Power of Choice" to achieve your goals.