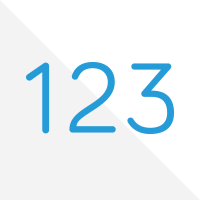 Annuity123 is excited and honored to report that Jennifer Calandra has joined its network of retirement income advisors for the benefit of consumers in and around Atlanta, GA who are in need of obtaining personalized retirement income guidance.
Please see below for an overview of Jennifer's practice.
Company Name: Calandra Financial Group, LLC
Personal/Business Overview:
Jennifer is one of the co-founders and lead financial planners at Calandra Financial Group, LLC.  She is a Registered Financial Consultant (RFC) and is the President of Women of Wealth (WOW), a division of Calandra Financial Group.  She is nationally recognized for her exclusive work providing financial education and guidance to women.
Calandra Financial Group is an independent, award-winning wealth management firm that offers a full range of financial products and services. We believe that retirement income planning, tax planning and estate conservation should be top priorities for individuals and families of all ages and income levels.
Jennifer has contributed to numerous periodicals and website sites such as Huffington Post, Deposit Accounts.com, Little Pink Book and the Calgary Herald. Jennifer is excited to announce the upcoming release of her 1st book 'Dare to Succeed', she co-authored with Jack Canfield due out in the Fall 2013.
Call (678)218-5925 today to schedule a complementary retirement planning consultation with Jennifer.
Website: www.calandrafinancialgroup.com
Phone Number: (678)218-5925
E-mail Address: info@calandrafinancialgroup.com
Business Address: 400 Galleria Parkway Suite 240, Atlanta, GA 30339
Awards/Accolades: Kentucky Colonel
Interests/Hobbies: Photography, motorcycles, spending time with family
About Annuity123: Focused on annuity education, Annuity123 was created to ensure that individuals across America have access to an assortment of  educational material about annuities in addition to an unprecedented network of retirement counselors to seek out for obtaining personalized help.