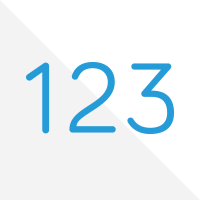 Annuity123 is excited and honored to report that Raj Shah has joined its network of retirement income advisors for the benefit of consumers in Schaumburg, IL and Oakbrook, IL who are in need of obtaining personalized retirement income guidance.  Please see below for an overview of Raj Shah's financial planning practice.
Company Name: Secure Capital Management USA LLC
Brief Business Description:
In today's ever changing economy, even the most capable individuals are struggling to create, implement, and maintain a well-structured sound financial plan.
At Secure Capital Management USA LLC, we are a full service financial planning firm. We offer a plethora of options from the top rated companies to best serve the client's needs. We offer high quality financial solutions to the retiree, individual, and business marketplace. Secure Capital Management has extensive experience, expertise, and knowledge in the solutions they provide.  We closely monitor the client's portfolio to ensure their goals stay aligned throughout the economic changes.
It is our commitment and desire to establish trust and a long lasting genuine relationship with our clients. We take pride in knowing that our clients keep returning to us for advice.
Raj is the president and founder of Secure Capital Management USA LLC. As a financial professional with a primary focus on retirement, he works with clients on rollovers and transferring of assets to help them gain control and protect their hard earned retirement assets. Rajan's goal is to help make retirement savings work for each client, based upon their risk tolerance.
He has been in the financial planning industry for more than 15 years and through the years has helped countless individuals and businesses with their retirement needs. He earned a B.S. in finance with an emphasis in economics at Northern Illinois University's College of Business. Among other accolades, Raj is a member of the million dollar round table — a networking platform of the top financial professionals in the nation — and holds a FINRA series 7 and life insurance licenses. Not only is Raj a contributor to Fortune.com, but he also host the "Secure Retirement Radio" show every Sunday at 7 am on 560AM. He also is very knowledgeable in Social Security as it relates to your income planning in retirement.
Call (630) 735-4203 today to review your financial future with Raj!
Website: http://www.securecapitalusa.com
Phone Number: (630) 735-4203
E-mail Address: raj@securecapitalusa.com
Business Address: 951 Plum Grove Rd. Suite F, Schaumburg, IL. 60173
Awards/Accolades: Top Producers/Advisors Conference 2010, 2011,2012
Interests/Hobbies: Golfing, Going to the Gym, Reading, Spending time with the family.
About Annuity123: Focused on annuity education, Annuity123 was created to ensure that individuals across America have access to an assortment of  educational material about annuities in addition to an unprecedented network of retirement counselors to seek out for obtaining personalized help.